Apartment Cleaning Service in Boston, Ma
Apartment cleaning service without any of the hassle
With Onix Cleaning Services, you will always get a clean apartment without any hassles you can experience with other home cleaning companies. We work with you to build the perfect house cleaning plan, which will always be tailored to your exact needs and budget. We provide a convenient system to ensure we keep your apartment clean and tidy on schedule.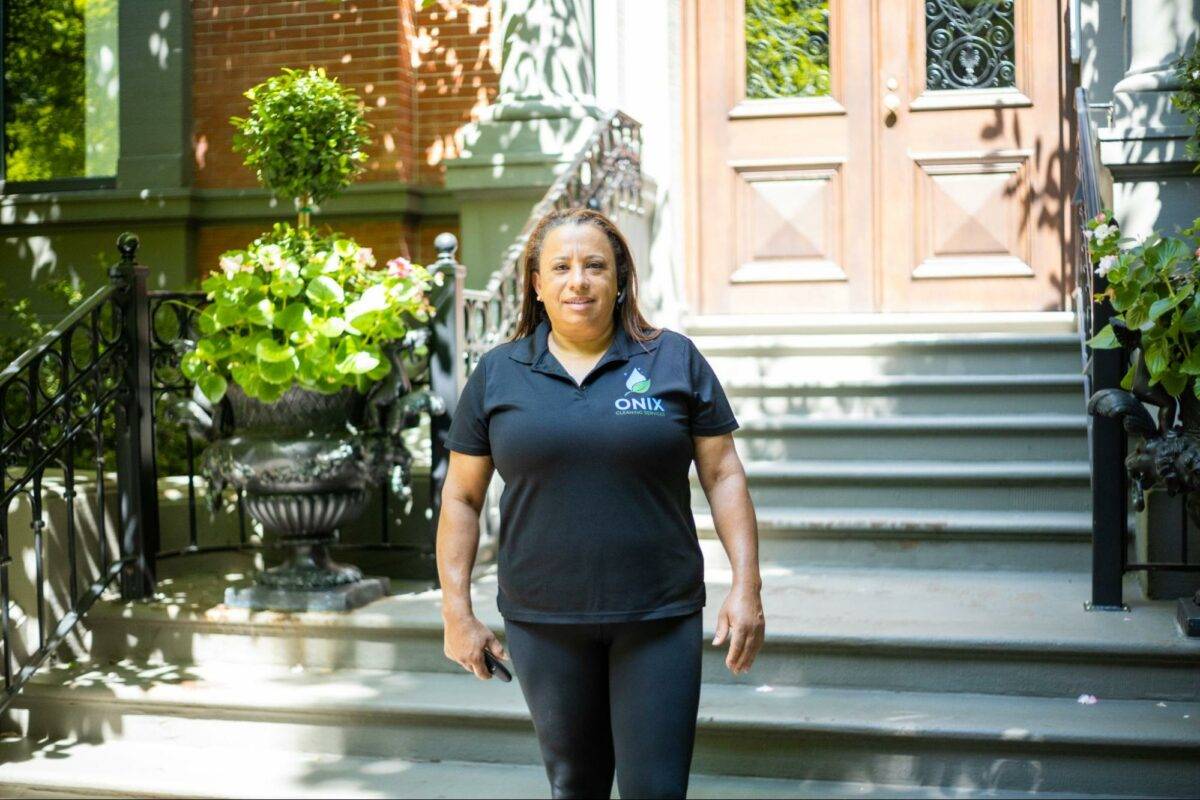 Routine House Cleaning Service in Beacon Hill
Our professional cleaners are highly skilled and equipped with the necessary tools and supplies to provide top-notch cleaning services to our clients. Whether you need a one-time cleaning or recurring cleaning, we can accommodate your schedule and cleaning preferences.
All you need to do is select the type of routine cleaning service you require, choose when you would like that service to take place, and decide how frequently you want cleanings to occur and let our professional cleaners do the rest, and we service the greater Boston area!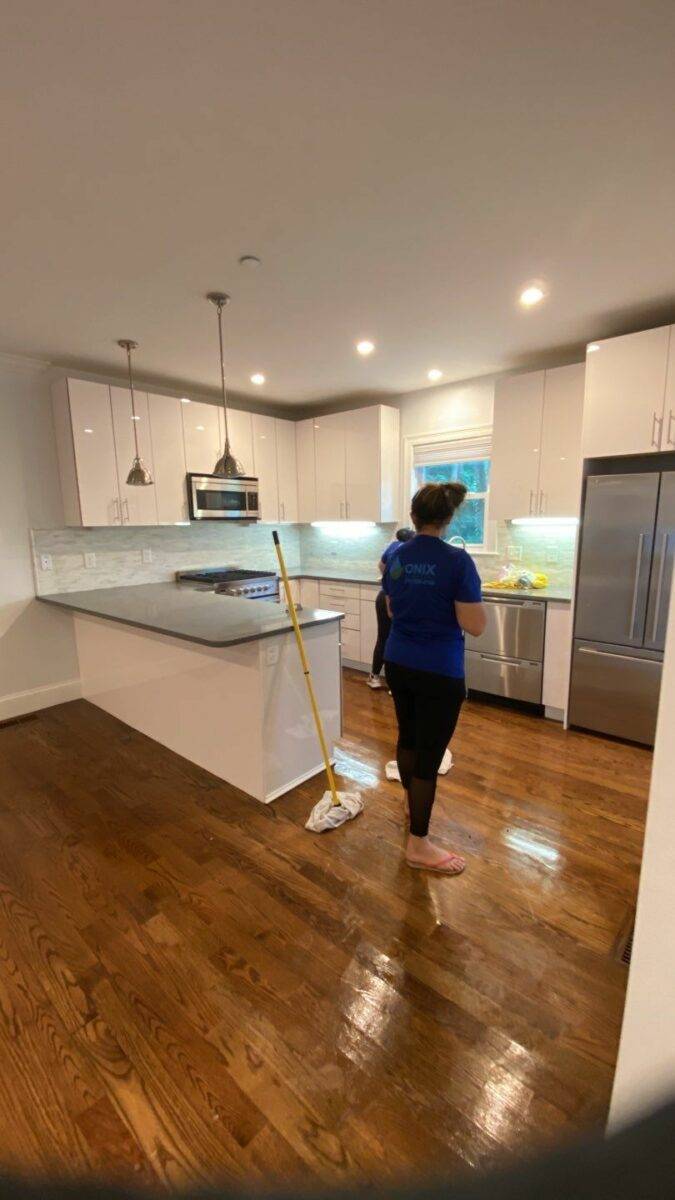 Get a spotless apartment with our deep cleaning service
There is no better feeling than walking into a spotless apartment after a hard day of work, especially when you don't have to lift a finger to get it clean. We know how busy our clients are, so we make it our mission to take care of all the nitty gritty that goes into keeping an apartment fresh and clean. Our apartment cleaning services are specifically tailored to your apartment's unique layout and needs, so you can rest assured that our house cleaners will have your space looking its best.
Our House Cleaners Are All About Great Customer Service & Quality Work
You do not have to own the home to keep it clean. Our team of apartment cleaners provides a professional house cleaning service that ensures everything is clean, from the grout to the baseboards.
Whether your space is owned or rented makes no difference to the quality of our work. Our cleaning staff's only goal is to leave your space spotless with quality service.
It gives us a great feeling when we leave an apartment and it is left de-cluttered, clean, and organized.
Whether you need a one-time apartment cleanup for a special event or annual deep house cleaning, or you would like to schedule a regular cleaning, we have a wide range of services that can easily meet your exact needs.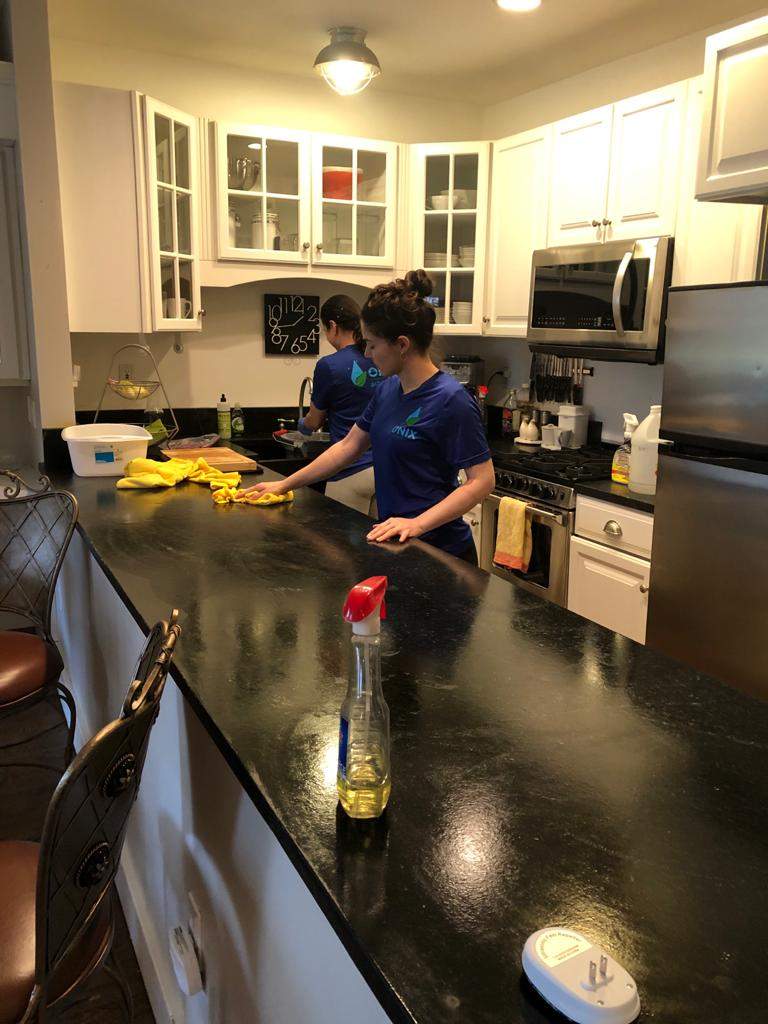 Why Should You Choose Onix's Apartment Cleaning Services?
If you are looking to have your apartment cleaned and you live in the Boston area, you can't go wrong with hiring Onix. Onix is a locally owned and operating professional cleaning service that is dedicated to thorough cleanings that have been catered to the specific needs of our clients.
While some cleaning services take more of a one-size-fits-all approach, our cleaning team ensures each client gets exactly what they need.
It may sound crazy, but we absolutely love what we do. Your apartment is your home and everyone deserves to live in a home they can be proud of. This starts with cleanliness.
Let us show you what sets Onix Cleaning Services apart from the competition: Book a Cleaning Today!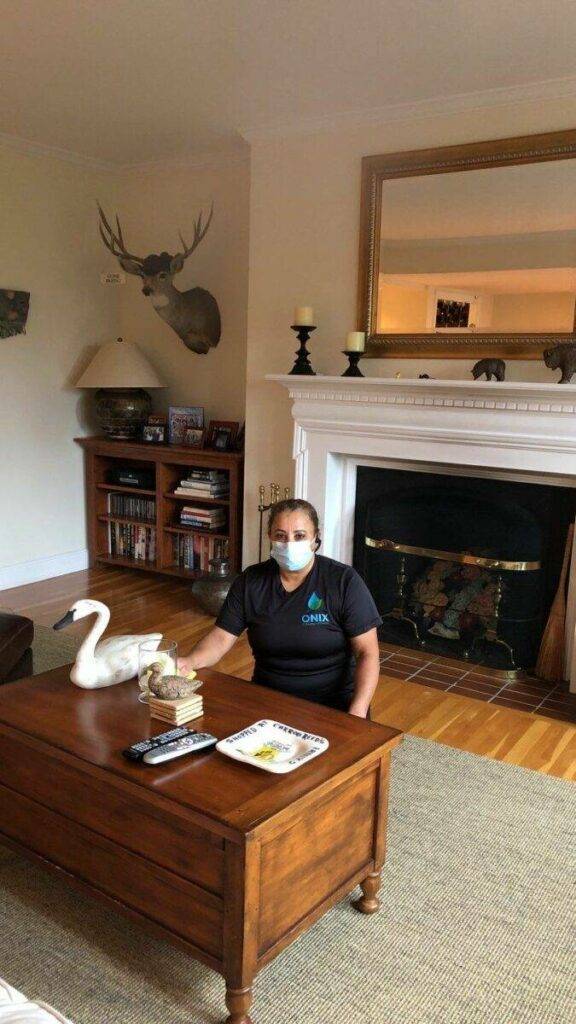 Here are just some of the house cleaning services that we offer:
House cleaning
Maid services
Regular Cleaning
Move In/Out
Spring Cleaning
Apartment Cleaning
Real Estate Cleaning
Residential Cleaning Services
Commercial Cleaning Services
Why you should choose the residential cleaning service from Onix.
We have the professional cleaning equipment
We bring a wide range of deep cleaning products & cleaning supplies
Affordable rates & reliable cleaning services
Professional Cleaners & Maid Service in Boston
We service Boston, Beacon Hill, Faneuil Hall, Fenway Park, Back Bay, West End, North End, Seaport, South Boston Jamaica Plain, and the surrounding area