Commercial Cleaning Services in Boston, Ma
Onix Cleaning Services can handle all of your commercial cleaning needs. We handle small commercial cleaning jobs, such as cleaning offices, banks, and apartment complexes, as well as larger work environments.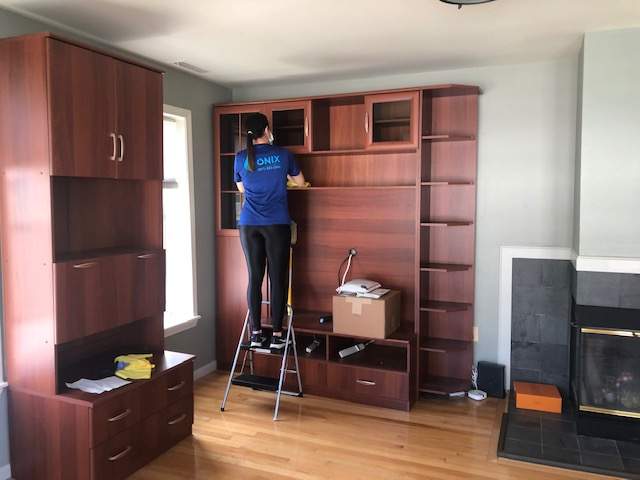 Why put the added stress of cleaning on your employees when you can have professionals take care of it for you?
A Clean Office is a Productive Work Environment
Ensuring that you have a clean work environment can give your business a competitive advantage. Hiring the right commercial cleaning service will give your employees a psychological boost and help ensure that their work environment is a professional and sanitary space.
Onix Cleaning Services offers competitive rates to clean workspaces of all sizes. Our office cleaning services will take care of all types of messes that build up in commercial office spaces.
Our mission is to make sure your business looks its absolute best all year round. We want you and your employees to be able to focus on the tasks at hand.
The last thing you want is for your employees to feel like they are working in a distracting and dirty space.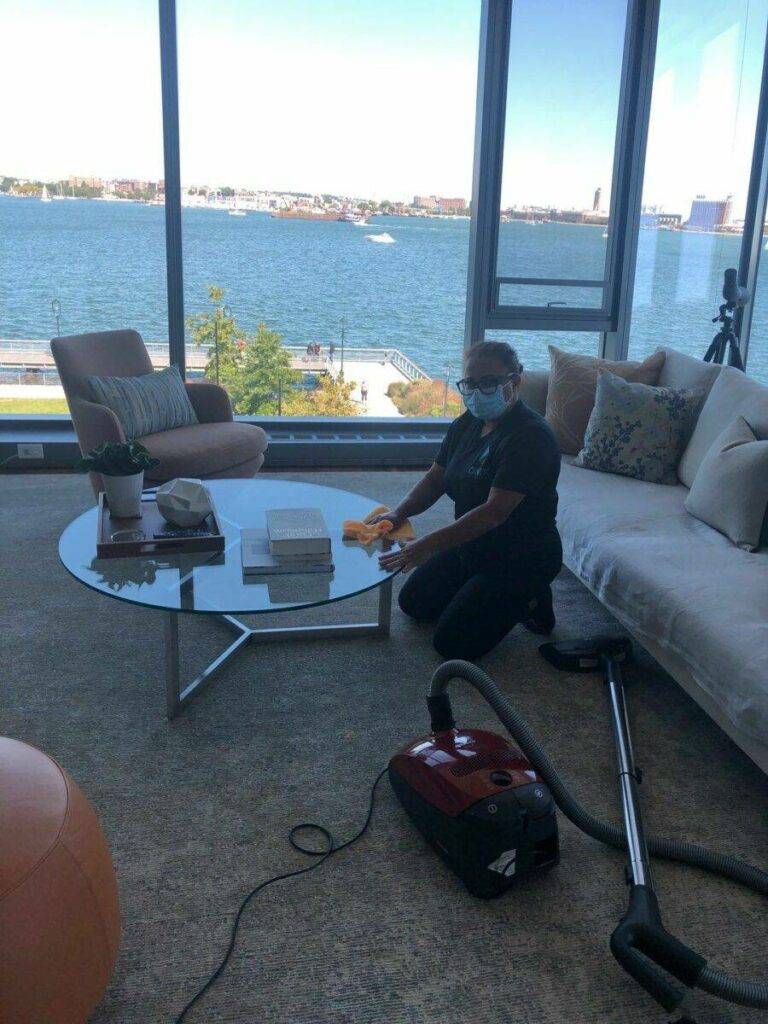 Why is it Important to Maintain a Clean Work Environment?
Naturally, you and your staff spend significant time in the workplace. You want that space to be a comfortable and sanitary place to work.
Numerous studies have proven that working in an unclean office space can negatively impact productivity and employee motivation.
Not only are unclean offices less likely to be organized, which can hurt productivity, but un-tidy spaces can also create a more stressful atmosphere.
Clutter, grime, and general untidiness create distractions and make employees feel less valued.
After all, if you want your employees to take pride in their work, you need to create an environment in which they are proud to work.
More than ever before, our society has been forced to understand the critical importance of maintaining a commercial building clean and sanitary workplace.
Cleanliness is absolutely critical for staying healthy.
Offices are a place where numerous individuals mingle together and share surfaces and equipment. This is why workplaces can be breeding grounds for sickness and infection when left unclean.
Making sure your office is professionally cleaned on a routine basis will help remove the bacteria, dust, dirt, mold, and other buildups that would otherwise encourage the spread of germs and infections.
Providing a healthy work environment for your employees will keep your office safe and productive.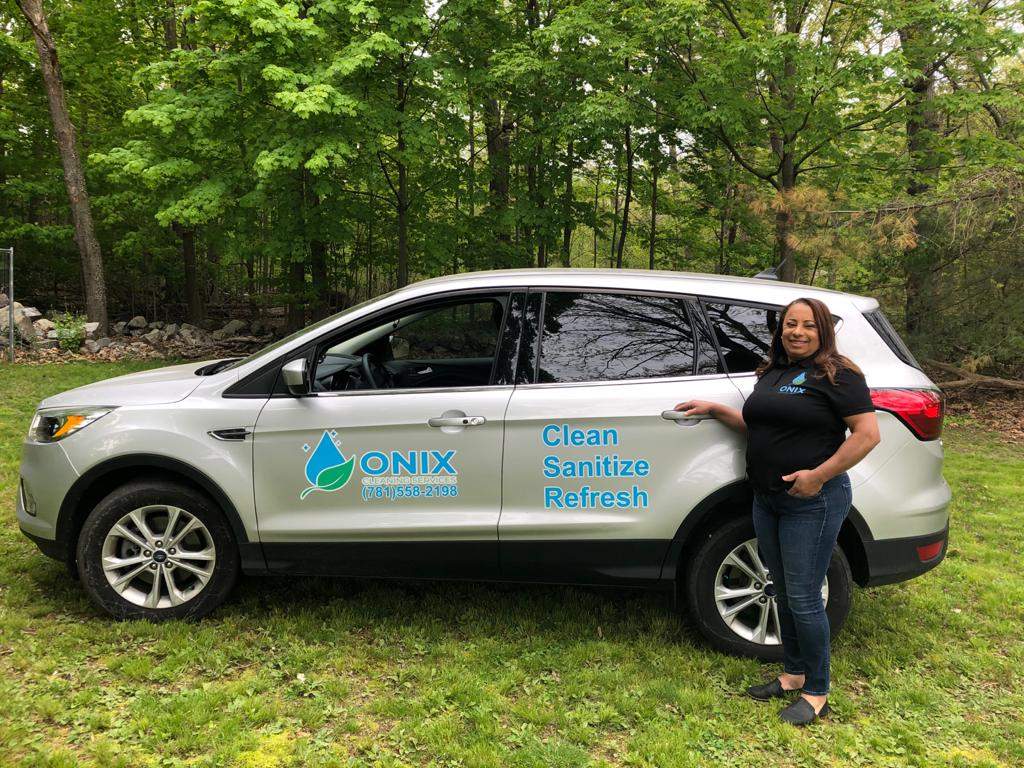 Here are just some of the commercial cleaning solutions we offer:
Routine Cleaning
Nightly Cleaning
Regular Cleaning
Deep Cleaning
Move In/Out
Post-Construction Cleaning
Window Cleaning
Floor Cleaning
Janitorial cleaning
Commercial Maintenance Services
Why you should choose a commercial cleaning company
We have the professional deep-cleaning equipment
We bring a wide range of deep cleaning products & cleaning supplies
Affordable rates & reliable cleaning services
We offer a wide variety of cleaning packages: Standard cleaning, deep house cleaning, move-in/out cleaning
Professional Cleaners & Maid Service in Boston
We service Boston, Beacon Hill, Faneuil Hall, Fenway Park, Back Bay, West End, North End, Seaport, South Boston, Jamaica Plain, Brookline, and the surrounding area