Move-In Cleaning Services in Boston, Ma
Move-In Cleaning Checklist and Routine
Whether you are a realtor, property manager, or a new homeowner that is getting ready to move in/out, you know the importance of a clean house that's free of dirt and debris, and sanitized. While the home may appear clean, hidden dust and germs may linger, and a more thorough cleaning may be needed.
Award-Winning
Cleaning Company
Our customers can relax knowing our over 100 five-star reviews on Google, Thumbtack, Facebook, and AngiesList show our ability to clean with professionalism and skill.
Less Stress
Worrying about cleaning your house is the last thing you want to worry about when dealing with a job and maybe even kids. Gift yourself more free time and less stress.
Hassle-Free Cleaning
Thanks to modern technology, we can make the appointment setup process hassle-free and easy. Simply select your cleaning service, date & time, then confirm.
Safe & Trustworthy
Everything from your home and payment information is secure thanks to our 256-bit SSL encryption and thorough background check process for new employees.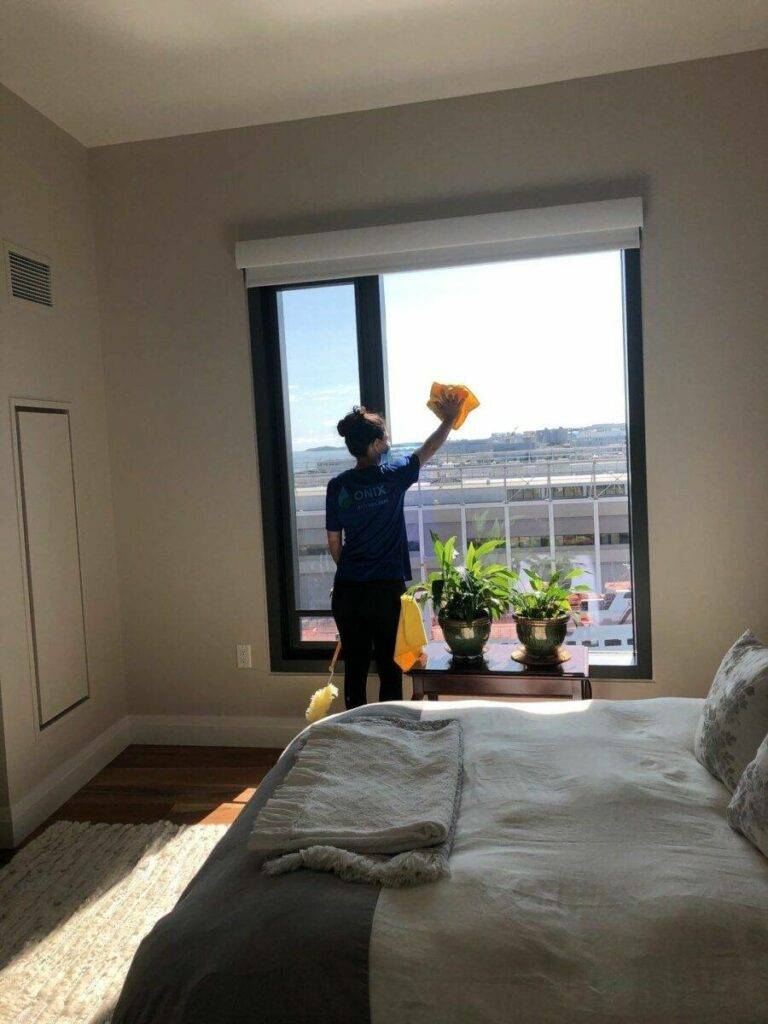 With Our Move in Cleaning Services
We're focused on this very issue. Because let's face it, moving is a blur, and a lot of cleaning tasks can be forgotten.
We're here to help you understand why you should prioritize a move-in clean, and the various benefits it can provide to you. We're going to help you understand why this is such a necessary task when moving into a new place.
Our Cleaning Process
We've built a simple three-step process that allows you to book our services and enjoy a clean home ASAP.
Book online
Select the date and time you'd like your cleaning service. Cleaning can take anywhere from one hour to a few hours.
We clean
We'll arrive with supplies & equipment. We'll ask any questions we need to get started cleaning precisely how you need.
You relax
Now it's time for you to sit back and enjoy your sparkling-clean home. Know that cleaning is no longer your concern.
We're Here for all your house cleaning needs!
When moving into your new place, before unloading the furniture, it is very essential to get your move-in cleaning done to ensure that every nook and cranny of the home is covered.
What Makes Onix Different
We're more than just a house cleaner, meaning we pride ourselves in going above what our local competition can do.
Professional Cleaners
Our professional cleaners will reach the areas you're tired of looking at AND areas you probably forgot existed.
Save Valuable Time
If you want to simplify your life quickly, hire Onix Cleaning. You shouldn't spend hours cleaning; you should be doing what you want.
Open Communication
Our team is here for you when you need us. You can contact us by phone, text, email, or via our website.
Call Onix Cleaning Services, and our cleaning team will perform a deep move-In cleaning to sanitize your new home!
We offer our services in downtown Boston and the greater Boston area, and would be happy to work with you for all house cleaning needs!
But if you still need more convincing, read on to learn about all the benefits that a move-in clean can provide.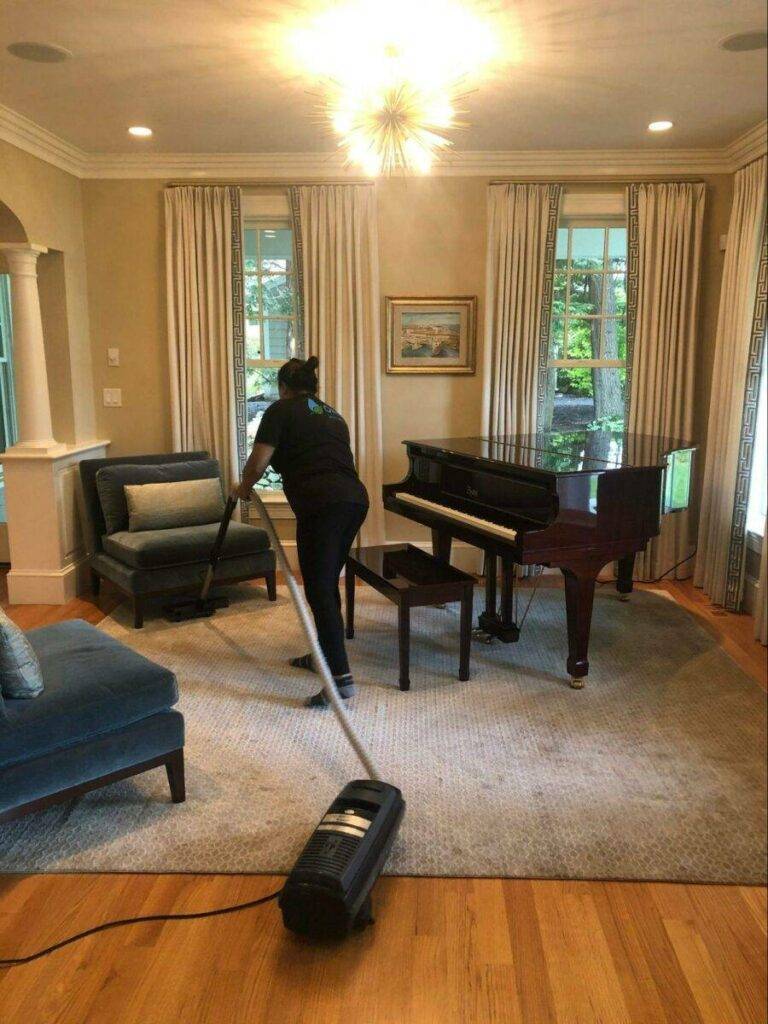 What Does a Move-In Cleaning Entail?
A "move-in clean" can actually be a pretty complicated task!
In simplest terms, it's exactly what it sounds like. It's a deep cleaning of the living space before a new tenant moves in.
But if you've ever had to move into a new place, you know how much work might need to be done!
There are so many aspects to a comprehensive routine cleaning – there's hardwood floor or carpet cleaning, taking care of the kitchen and appliances, the bathroom, and much more!
It's an awful lot of work, and it comes at a time that's already very busy.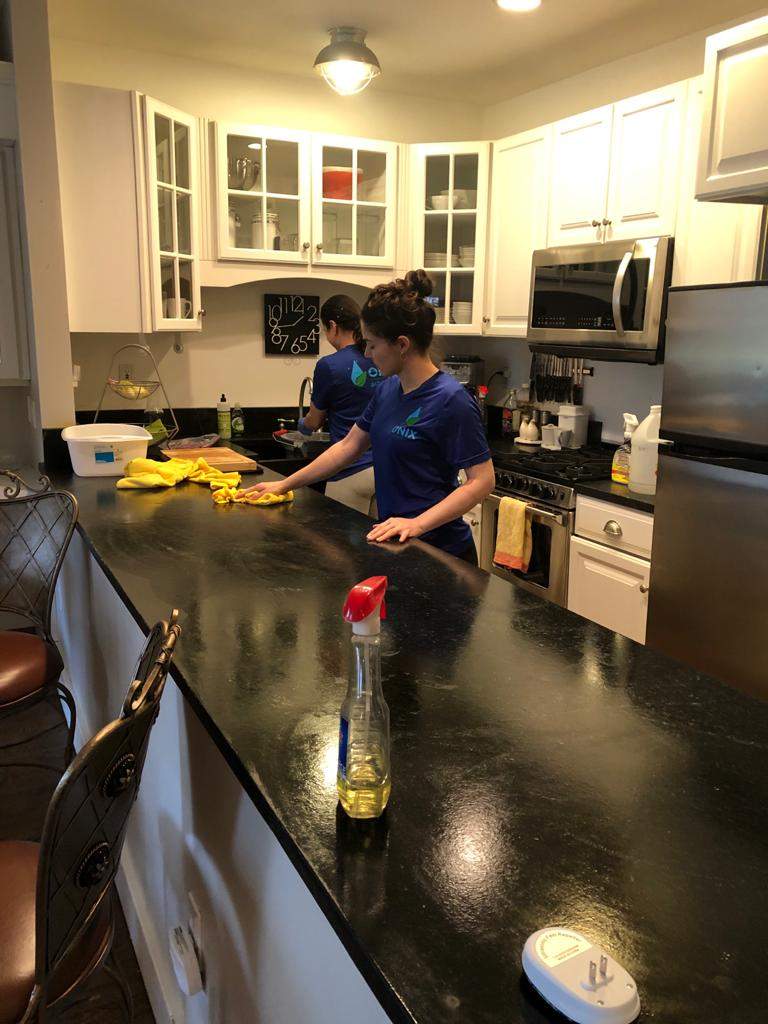 A Professional House Cleaning Team
A professional cleaner will help to alleviate these worries and tailor their approach to exactly what your new place needs.
They'll evaluate the space, and do everything that needs to be done.
In the next section, we're going to evaluate all the benefits of using a deep cleaning service before you move in.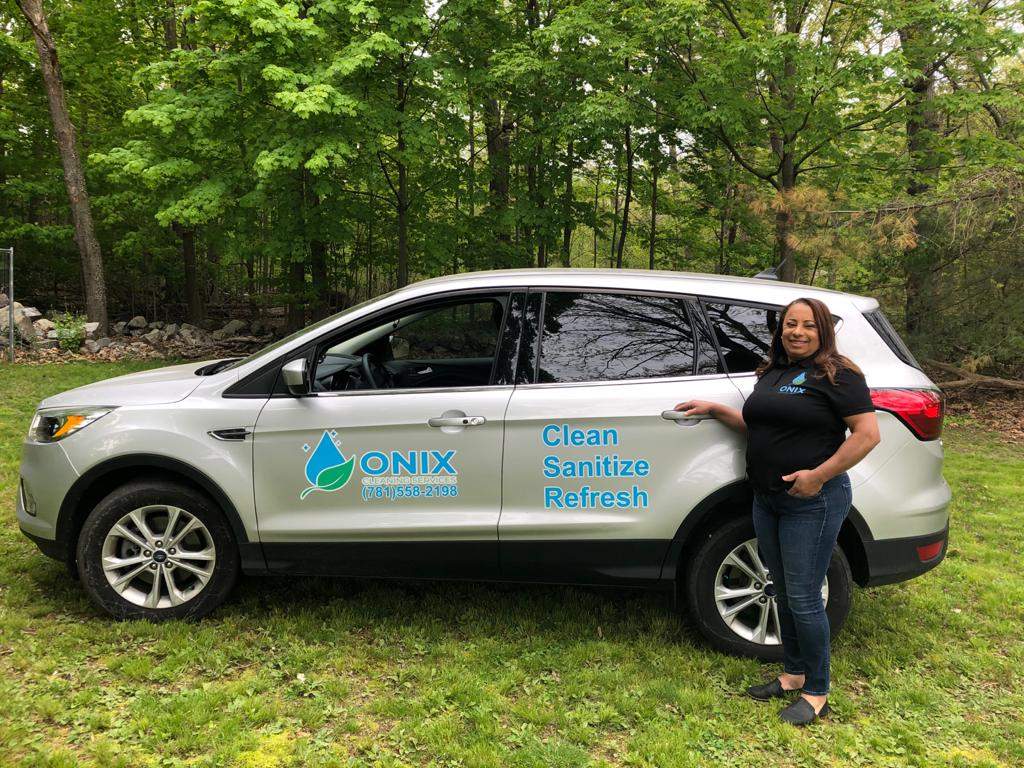 Simply the Best Cleaning Company in Boston, Ma
Our services are sought after by Boston real estate agents and property owners who are getting ready to list or are about to have an open house.
If you are in this situation, just call Onix Cleaning Services and get ready to book your listing with more confidence than ever before.
Our professional cleaning services will save you time, money, and stress. Remember, life is much too short to spend it cleaning!
Stop wasting your valuable time and energy and get your apartment sparkling clean with Onix today!
Here are just some of the detailed cleaning services our cleaning staff offer:
House cleaning
Maid services
Regular Cleaning
Deep Cleaning
Move In Cleaning
Move Out Cleaning
Spring Cleaning
Apartment Cleaning
Interior Window Cleaning & window sills
Real Estate Cleaning
Residential Cleaning Services
Commercial Cleaning Services
Why you should choose the cleaning experts from Onix
We have the professional deep-cleaning equipment
We bring a wide range of deep cleaning products & deep cleaning supplies
Affordable rates & reliable cleaning services
We offer a wide variety of cleaning packages: From Standard cleaning, Deep cleaning, Move-in/out cleaning, and Post-construction cleaning
Professional Cleaners & Maid Service in Boston
We service Boston, Beacon Hill, Faneuil Hall, Fenway Park, Back Bay, West End, North End, Seaport, South Boston, Jamaica Plain, Brookline, and the surrounding area
Book the Best House Cleaning Services in Boston Today!