Open House Cleaning Service Boston, Ma
Real Estate Open House Cleaning in Boston, Ma
If you're preparing a living space for an open house, you know how important it is that the house looks spotless. After all, you're trying to convince someone that they actually want to live there. So, you need to pull out all the stops to have that house looking its best.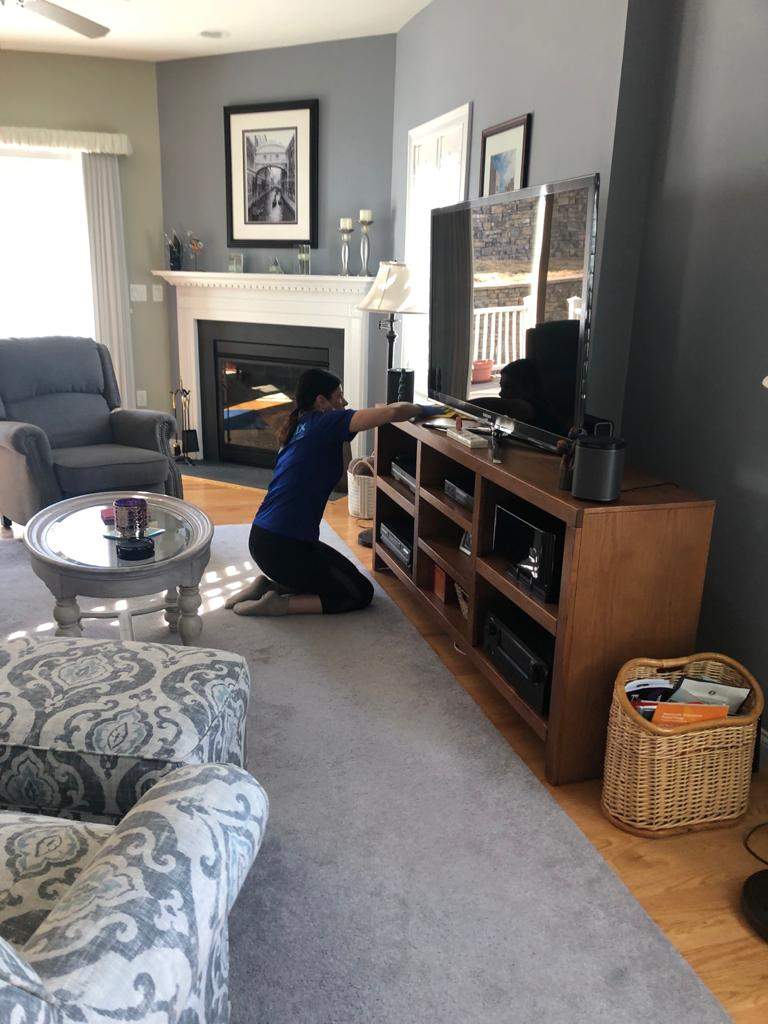 One of the more common steps is to hire a professional house cleaner to give the house a comprehensive cleaning before you show it off!
How to Clean for an Open House
In this article, we're focused on exactly that. We're going to help convince you how you might be able to benefit from a professional open house cleaning.
We'll explain the various benefits, and help you decide what type of service is right for your cleaning needs.
What Can a Professional House Cleaner Do?
At Onix Cleaners, we'll do absolutely everything we can to get your space looking its best for the big day.
We maintain a close relationship with many real estate agents & staging consultants in the greater Boston area, who trust and rely on us to help get top dollar for their soon-to-be picture-perfect homes!
Read on if you want to learn more about all the benefits our cleaning team has to offer.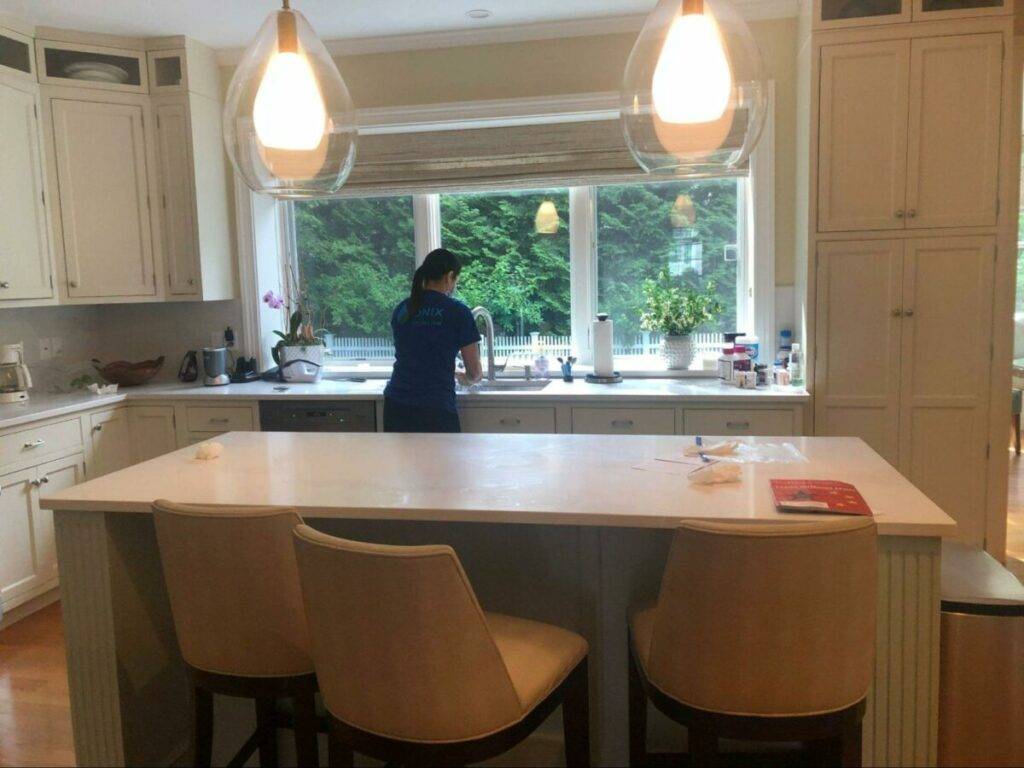 The Open House Cleaning Process
Before we get into all the benefits that an open house cleaning provides, you might be wondering exactly what it entails.
An open house cleaning is essentially designed to have an open house look and feel perfect!
A professional cleaner will evaluate the space and tend to all the areas that could be improved. This includes disinfecting and sanitizing areas, as well as performing regular cleaning (we also offer deep cleaning services depending on your cleaning needs).
A cleaning professional has the proper tools and expertise to give the house a clean that will pass the test of a nitpicky buyer or real estate agent.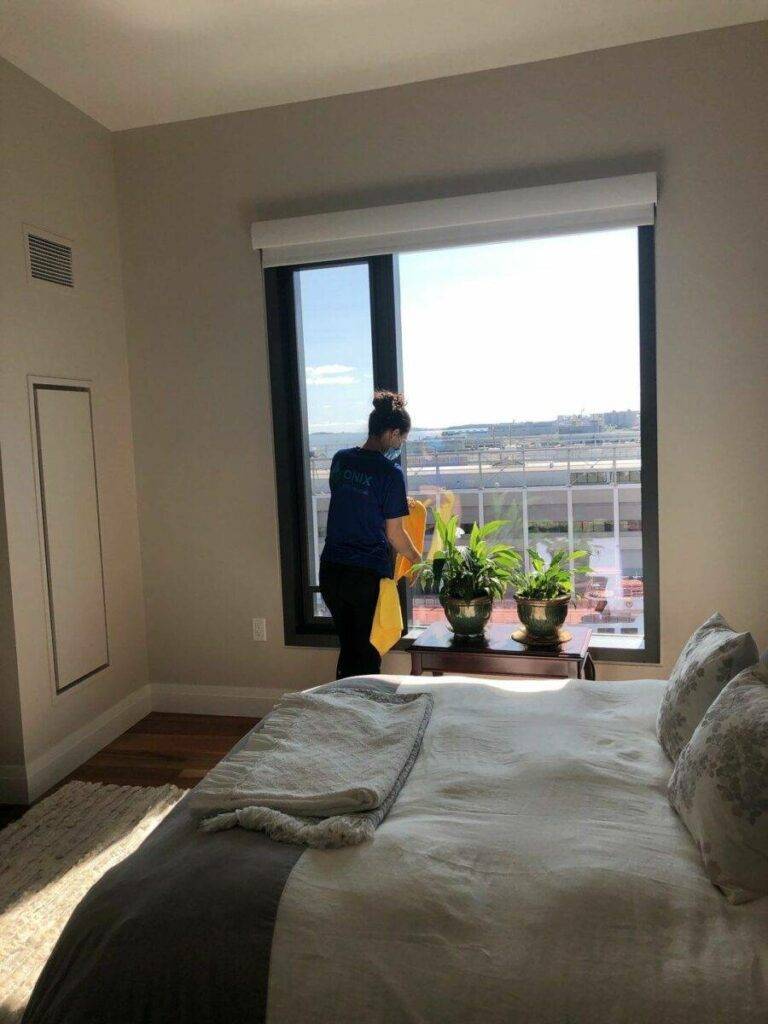 Benefits of An Open House Clean
As a real estate agent, staging consultant, or anyone preparing a home for an open house, you might be wondering whether you really require the help of a cleaning company, or whether this is a job you can just do yourself.
In this section, we're going to explain some of the benefits of opting to use a professional house cleaning service.
Of course, the choice is yours, but here are some of the factors you should consider to using a home cleaning service:
Less Stress and fewer Deadlines
The first (and perhaps most popular reason) that people rely on professional cleaners for an open house is simply that they are so busy!
Real estate professionals have a lot going on, and they don't have time to give a house that is thoroughly cleaned. They have deadlines, clients, and other tasks related to selling a house!
Professional Detailed Cleaning Services
Professional cleaners can remove a large portion of that stress. They do the work and make sure that the house involved is clean and ready to show off.
This frees up time for professionals to work on much more important issues and tasks.
Return on Investment
Many will think of professional cleaning and focus simply on the cost. However, it's really better to think of it as an investment.
After all, every activity that you take for an open house is really just to get the best purchase price possible. And there's no denying that if you present a clean, sanitary, spotless open house, you'll impress potential home-buyers in a big way!
An effective open house can raise the purchase price of the home. And if you raise the price, then the professional cleaning has really paid for itself!
Home Buyers Are Picky
If you think that a home buyer might simply not notice a mess, or look past it, then you really should think again.
Home buyers are very picky, and they should be! After all, it's a huge investment, and this is somewhere they are thinking of spending a significant portion of their life.
Quality Service
So, when it comes to cleaning an open house, you need to be sure that you get every nook and cranny.
You don't want to be embarrassed when a home buyer points out a mess that you didn't know was there.
Hidden Mess
Building on our last point, just as home buyers can seemingly detect any mess, professional cleaners can find these messes and deal with them! Professional cleaners know where to look, and they know where mess can build up unnoticed. Once they find the mess, they have the tools and the know-how necessary to do the job.
No Odors!
An underrated aspect of a successful open house is that it's not all about how a place looks.
Buyers can actually tell a great deal from how a place smells. So much of that first impression is developed when a buyer walks into that new place and breathes in the air.
The smell is one of our strongest senses, and you want them to remember your place positively.
We aren't just talking about eliminating bad smells, but promoting good ones!
Deep Cleaning Service
A professional open house cleaning will have your place smelling clean and fresh! It will drive positive associations in buyers' minds, even if they don't realize it.
A thorough clean will scrub out any undesirable substances that might be leading to that musty, old smell. It is something that you should absolutely be considering when you stage an open house!
Fast and Efficient Apartment Cleaning Service
As we keep saying in this article, real estate professionals have jam-packed schedules. Their time is occupied with other things, and they can't afford to wait around for a cleaning job to get done.
Any quality professional cleaner is able to clean a space thoroughly and efficiently. At Onix Cleaning, we have established procedures in place to get the job done without wasting any of your time and money.
We can also work with the client to clean the house at any time that works for them! We'll do everything we can to get your space looking its best for the big day.
Here are just some of the deep house cleaning services we offer:
House cleaning
Maid services
Regular Cleaning
Deep Cleaning
Move In Cleaning
Move Out Cleaning
Spring Cleaning
Apartment Cleaning
Interior Window Cleaning & window sills
Real Estate Cleaning
Residential Cleaning Services
Commercial Cleaning Services
Why you should choose the house cleaning experts from Onix
We have the professional deep-cleaning equipment
We bring a wide range of deep cleaning products & deep cleaning supplies
Affordable rates & reliable cleaning services
We offer a wide variety of cleaning packages: From Standard cleaning, Deep cleaning, Move-in/out cleaning, and Post-construction cleaning
Professional Cleaners & Maid Service in Boston
We service Boston, Beacon Hill, Faneuil Hall, Fenway Park, Back Bay, West End, North End, Seaport, South Boston, Jamaica Plain, Brookline, and the surrounding area
Book the Best Residential Cleaning Service in Boston Today!