Studio Cleaning Services in Boston, Ma
Best Studio Cleaning Services in Boston, Ma
Studio apartments offer much smaller living spaces than larger dwellings. While these smaller floor plans can be practical and cozy, it is really important that you keep them clean. With larger, multi-level homes, a person can afford to clean less frequently because they have more space and only need to focus on the common area.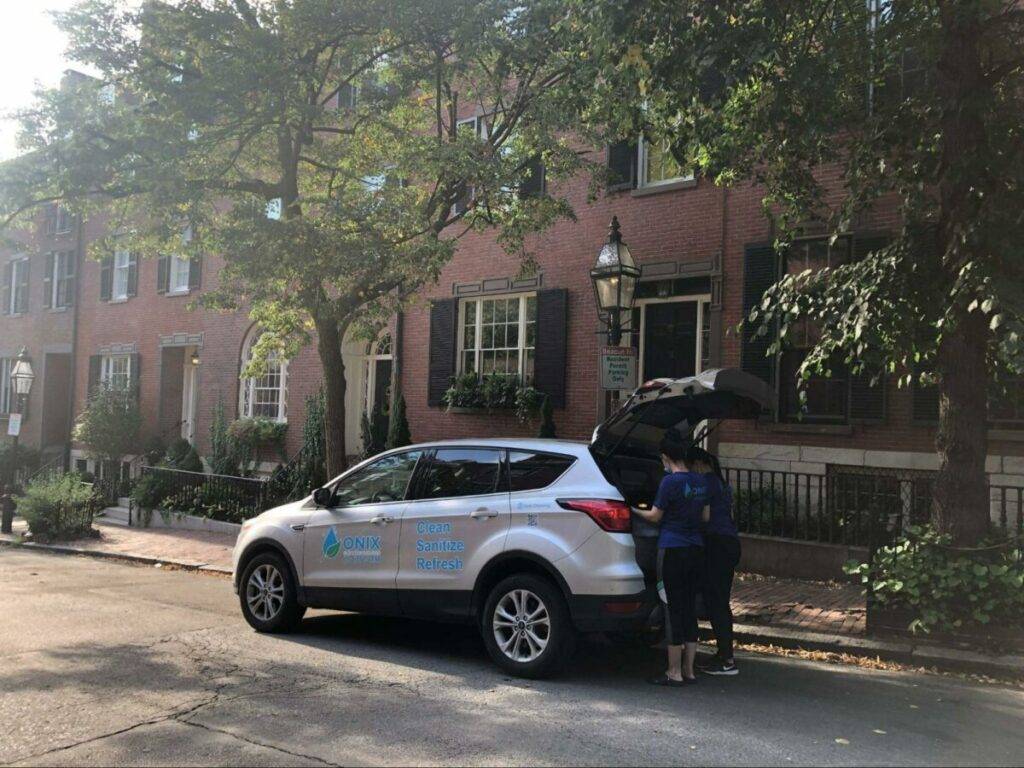 In a studio, however, every area is a common area, so your cleaning needs are different. If you want to get the most out of your studio apartment, you are going to want to make sure it is a clean and de-cluttered space.
This is where a professional cleaner from Onix Cleaning Services can help! With our house cleaning service, we can take on the time-consuming and frustrating task of keeping your studio clean. Whether it's a routine or deep cleaning service, you can count on our cleaning staff to perform an amazing job. We'll have your living space looking just as nice as the day you moved in.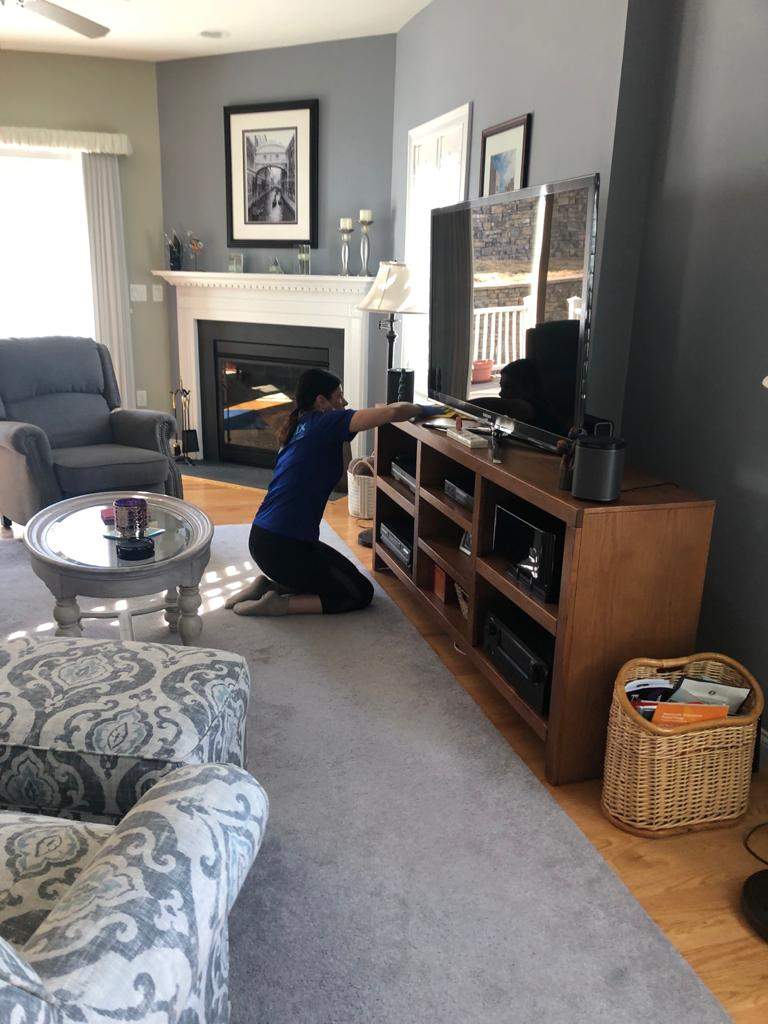 Why Should I Hire a Professional Cleaning Service for My Studio?
Living in a studio apartment means you will have to perform much more frequent cleaning tasks to keep the space clean. Smaller spaces mean that every inch is a high-traffic area, and every amenity has to be looked after.
You probably notice how quickly dishes stack up when you have limited counter space, and how quickly your floors get dirty when you have less space to walk through.
Not only do you need to really care for your limited space to make the most of it, you likely have to deal with the dust and dirt of living in a city. Most studio apartments are located in downtown areas, which means there is much more dust and dirt in the air than in a more rural area, so you'll have to have a regular semi-annual deep cleaning package.
All of the dust you find floating around in cities is caused by road traffic, construction, and just the general population density that comes from living in the greater Boston area.
Unfortunately, all of this airborne dust and dirt will find its way into your studio apartment. If you do not want all of this pollution to build up inside of your home, you are going to have to have frequent deeper cleaning to keep a healthy and tidy studio.
While there are plenty of advantages to living in a studio apartment, they do require some serious work when it comes to upkeep. Professional residential cleaning companies, such as Onix, will take the frustration out of cleaning for you with the right cleaning process and cleaning supplies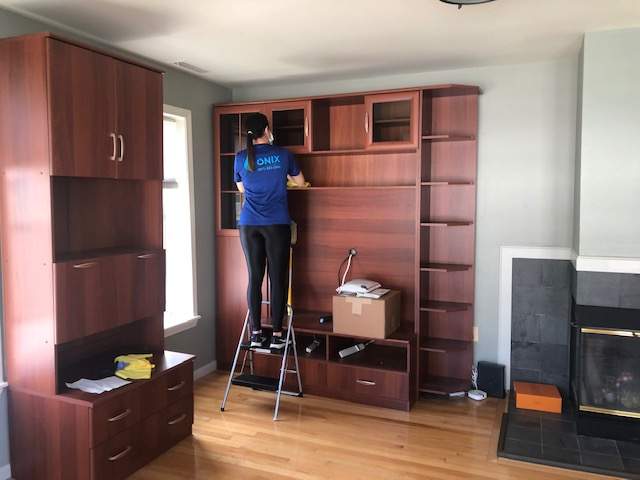 Professional House Cleaners & Maid Service South Boston, Ma
Even people that despise cleaning chores still have to do them eventually; however, there is a big difference between a basic surface cleaning and the detailed level of cleanliness you get when a professional cleaning staff has cleaned your studio.
Our extensively trained professional residential apartment cleaning service teams perform every cleaning task to the highest standards imaginable.
We take care of all of the smallest details and make sure your downtown Boston studio looks immaculate.
In conclusion – Why you should hire Onix cleaning to clean your studio
We hope that we have been able to convince you of all the benefits of having your place thoroughly cleaned by a professional cleaner.
We want you to get the service you are searching for. With Onix's professional service you get a cleaning team of:
Certified house cleaner
Excellent customer service
100s of happy customers
Background checks
Fair hourly rates, with No hidden costs or additional cost
All of the deep cleaning products & deep cleaning supplies
All of the deep-cleaning tools & deep-cleaning equipment
Professional Cleaners & Maid Service in Boston
Wide variety of cleaning packages: From Standard cleaning, Deep cleaning, Move-in/out cleaning, and Post-construction cleaning
We service Boston, Beacon Hill, Faneuil Hall, Fenway Park, Back Bay, West End, North End, Seaport, South Boston, Jamaica Plain, Brookline, and the surrounding area
100% of customer satisfaction and just a great experience during the entire process
Here are just some of the house cleaning services we offer:
House cleaning
Maid services
Regular Cleaning
Deep Cleaning
Move In Cleaning
Move Out Cleaning
Green Cleaning
Spring Cleaning
Apartment Cleaning
Interior Window Cleaning & window sills
Real Estate Cleaning
Residential Cleaning Services
Commercial Cleaning Services
So, if you think that this is a service you require, then feel free to reach out to us today!