Rental Cleaning in Boston, Ma
Out with the old, in with the new. As a property owner or landlord, when a tenant moves out of your property, you want all traces of them to move out, too. This is where a good rental cleaning comes in. Tenant turnover cleaning is a way of comprehensively dealing with this problem so that a new renter can move in comfortably and without issue.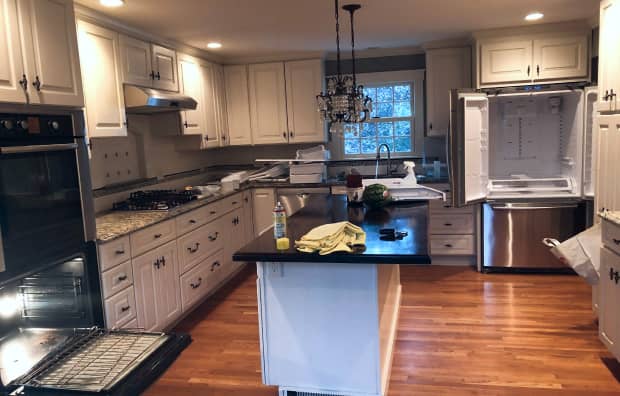 The Importance of Rental Cleaning
In this article, we're focused on the benefits of hiring professional cleaners to handle the task of rental cleaning for new tenants.
As a property manager, landlord, Airbnb host, or anyone tasked with this responsibility, you know the headache that can be associated with a messy rental!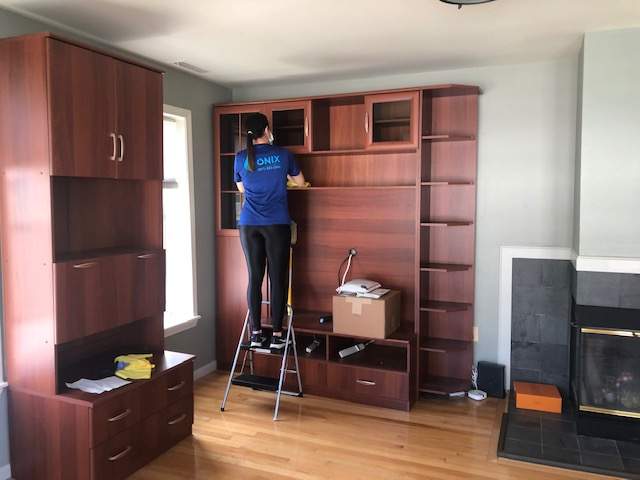 Our professional cleaning company at Onix services downtown Boston and the greater Boston area, and can take care of the deep cleaning a house or apartment needs before a prospective tenant can move in. We're going to explain why a cleaning service is right for your rental property!
House Cleaning Service for new Tenants
Just why is rental cleaning so important?
As a rental professional, you surely know the importance of presenting a new tenant with a clean living space. It is part of your job to ensure that the space is clean and liveable before any new tenant moves in.
Not only does this ensure that the new tenants are happy, but it avoids any problems or complaints down the line.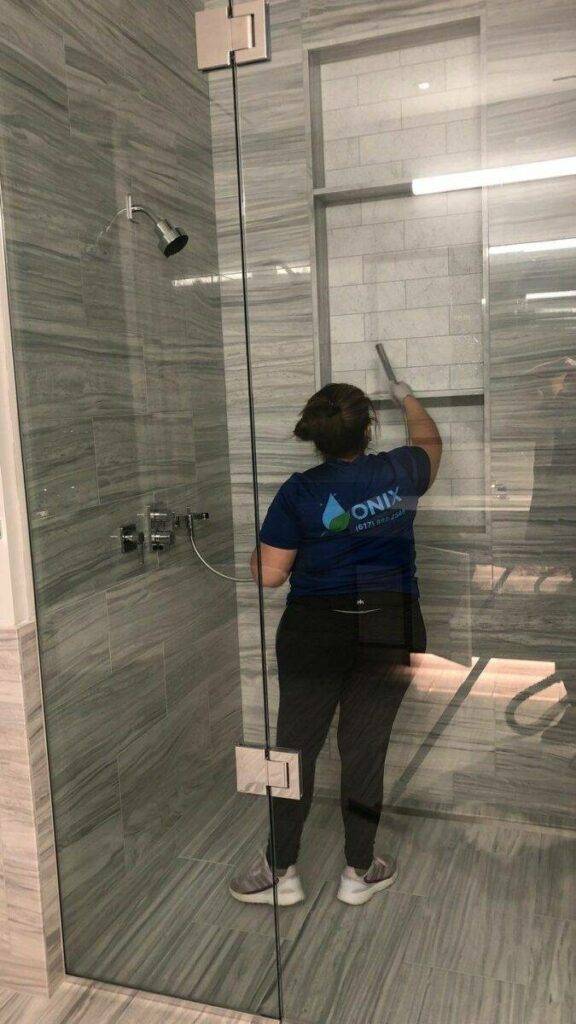 Rental cleaning is a comprehensive cleaning of the entire living space
It is also very important that the job is done professionally and efficiently. Rental cleaning is a comprehensive cleaning of the entire living space. I
t has to get into all nooks and crannies and ensure that there are no problems that could develop into bigger issues in the future (mold, mildew, bacteria, etc.). It needs to be done properly so that tenants don't report an issue in the future, which could cost you even more money!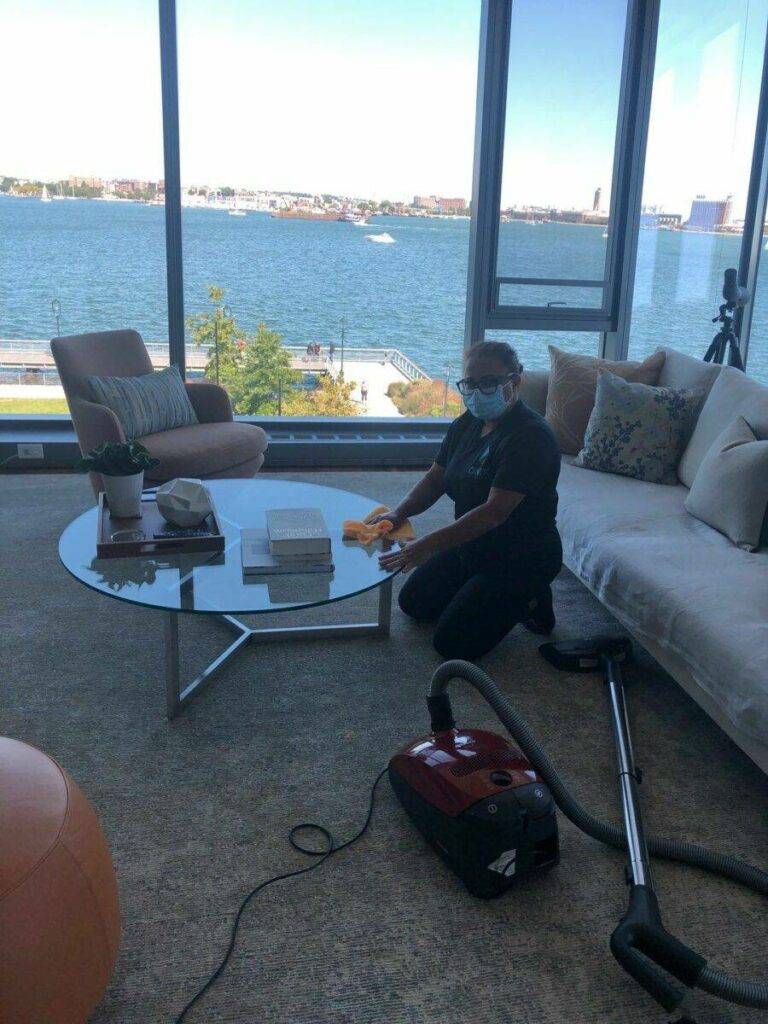 About Onix Professional Cleaning Services
At Onix Cleaning Services, we offer the #1 rental cleaning services in the Boston area!
We have over 2 decades of experience cleaning rental units, and we know that you will be more than satisfied with our services. We are Boston's most trusted cleaning service, and we'd love to add you to our list of satisfied customers!
We are a full services cleaning firm, and we can handle any range of cleaning projects around your rental unit!
We have developed relationships with many property managers, landlords, and real estate professionals throughout the years. They trust us for all their rental cleaning needs because they know that they can trust us to get the job done!
Here's a more detailed look at what our services offer:
Our Vacation Rental Cleaning Service
At Onix, our rental unit cleanings are professional, efficient, and extremely thorough.
Your rental property requires thorough cleaning after tenants move out, and our professional cleaning team will tackle all of the chores and cleaning tasks for you.
We remove all signs that previous guests were there and get your space ready for the next vacationers or tenants to enjoy.
Professional, efficient, and extremely thorough cleaning
Our house cleaning team will leave the property spotless which is the best welcoming gift a new tenant can ask for.
Tenant turnover cleaning is a way of comprehensively dealing with this problem so that the new tenants can move in comfortably and without issue.
We deal with all issues and address all messes with our cleaning checklist. Our years of experience ensure that we can clean any space quickly and efficiently.
From surfaces to carpets, to fabrics, and more, we make sure to adapt each job to your needs! We don't stop until the job is done.
The bottom line is that we offer a detailed, quick house-cleaning solution for your rental property. If you need to schedule a house cleaner to clean up your condo, house, or apartment, we're here to help!
Boston #1 Short-term Cleaning Services
Booking with Onix is quick and easy! You can book online today. Just let us know a bit about your place, what type of cleaning you are looking for, and what schedule works for you. It's just that simple!
When it comes to cleaning for rentals, we make sure to offer maximum flexibility.
This is especially important for short-term rentals. We work around your tenant schedule, and you can rest easy that the place will be clean before you welcome a new guest!
We know that flexibility and efficiency are important, and this is why our cleaning schedule remains one of the main pillars of our business!
Rest Easy With a Professional House Cleaner From Onix
We know the hectic schedule and complexities that come with managing a rental unit.
At the end of the day, it's our job to make sure you have one less thing to worry about. Not only do we free up your time for more important tasks, but we also make sure that tenants are more than happy with their stay!
We know how important it is that tenants are always satisfied, and we work to make that happen.
Whatever your cleaning requirements, give us a call and we can make it happen! Our goals are your goals!
Here are just some of the residential house cleaning services we offer:
House cleaning
Maid services
Regular Cleaning
Deep Cleaning
Move In Cleaning
Move Out Cleaning
Spring Cleaning
Apartment Cleaning
Interior Window Cleaning & window sills
Real Estate Cleaning
Residential Cleaning Services
Commercial Cleaning Services
Why you should choose the house cleaning experts from Onix
We have the professional deep-cleaning equipment
We bring a wide range of deep cleaning products & deep cleaning supplies
Affordable rates & reliable cleaning services
We offer a wide variety of cleaning packages: From Standard cleaning, Deep cleaning, Move-in/out cleaning, and Post-construction cleaning
Professional Cleaners & Maid Service in Boston
We service Boston, Beacon Hill, Faneuil Hall, Fenway Park, Back Bay, West End, North End, Seaport, South Boston, Jamaica Plain, Brookline, and the surrounding area
Book the Best Maid Service in Boston Today!