Spring Cleaning in Boston, Ma
House cleaning services near me
Spring is a time of new beginnings. The harsh winter is over. It's time to get everything back together and tie up loose ends from the cold months. This is the reason that so many choose to do a spring cleaning!
Award-Winning
Cleaning Company
Our customers can relax knowing our over 100 five-star reviews on Google, Thumbtack, Facebook, and AngiesList show our ability to clean with professionalism and skill.
Less Stress
Worrying about cleaning your house is the last thing you want to worry about when dealing with a job and maybe even kids. Gift yourself more free time and less stress.
Hassle-Free Cleaning
Thanks to modern technology, we can make the appointment setup process hassle-free and easy. Simply select your cleaning service, date & time, then confirm.
Safe & Trustworthy
Everything from your home and payment information is secure thanks to our 256-bit SSL encryption and thorough background check process for new employees.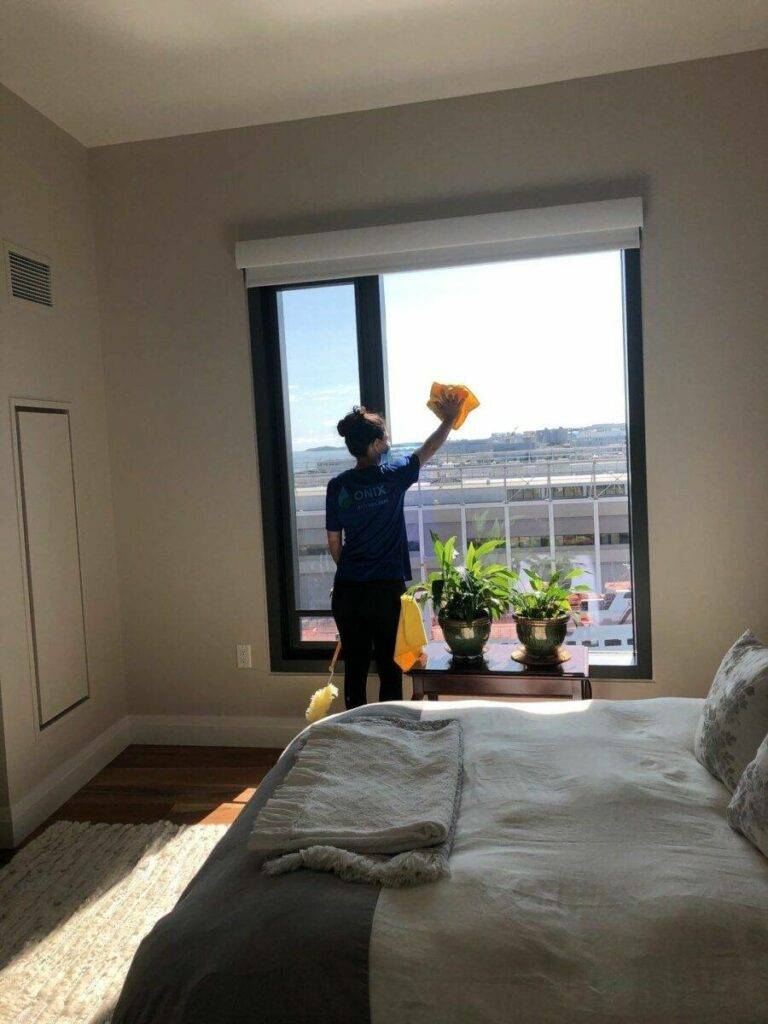 It's the perfect way to get your house back to its clean and orderly state and to get ready for the summer.
Maid Services and spring deep cleaning
While "spring cleaning" means different things to different people, it is usually quite a bit more extensive than your standard cleaning. Spring cleanup is all about getting to every nook and cranny while house cleaning. It's about giving your house that deep scrubbing it deserves, and tidying and sanitizing every corner!
Our Cleaning Process
We've built a simple three-step process that allows you to book our services and enjoy a clean home ASAP.
Book online
Select the date and time you'd like your cleaning service. Cleaning can take anywhere from one hour to a few hours.
We clean
We'll arrive with supplies & equipment. We'll ask any questions we need to get started cleaning precisely how you need.
You relax
Now it's time for you to sit back and enjoy your sparkling-clean home. Know that cleaning is no longer your concern.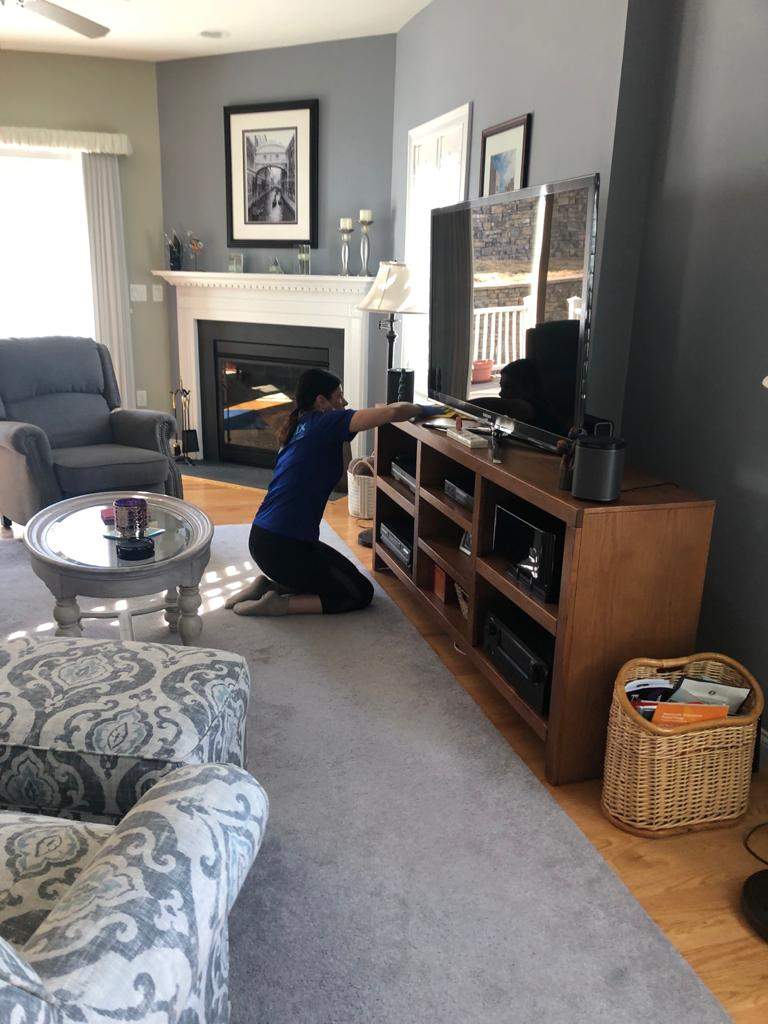 Work with Boston Best House Cleaners
How to get quality cleaning services from your house cleaners in the spring cleanup season. In this guide, we're going to show you the many benefits that a professional spring cleanup can provide, and help you decide whether you can benefit from Onix Cleaning Services for your next deep clean!
What Makes Onix Different
We're more than just a house cleaner, meaning we pride ourselves in going above what our local competition can do.
Professional Cleaners
Our professional cleaners will reach the areas you're tired of looking at AND areas you probably forgot existed.
Save Valuable Time
If you want to simplify your life quickly, hire Onix Cleaning. You shouldn't spend hours cleaning; you should be doing what you want.
Open Communication
Our team is here for you when you need us. You can contact us by phone, text, email, or via our website.
For this reason, many turn to Onix professional cleaning services for their cleaning needs.
Benefits of a Spring Cleaning Service from the cleaning professional
So, you've decided to do a spring cleaning, and you aren't even sure where to start!
The option is always there to do it yourself, but there's also the option of hiring a professional cleaner.
At Onix Cleaning, we want to make sure that you make the right decision.
In this section, we're giving you all the benefits of a professional spring cleaning, so that you may decide whether it's the right choice for you.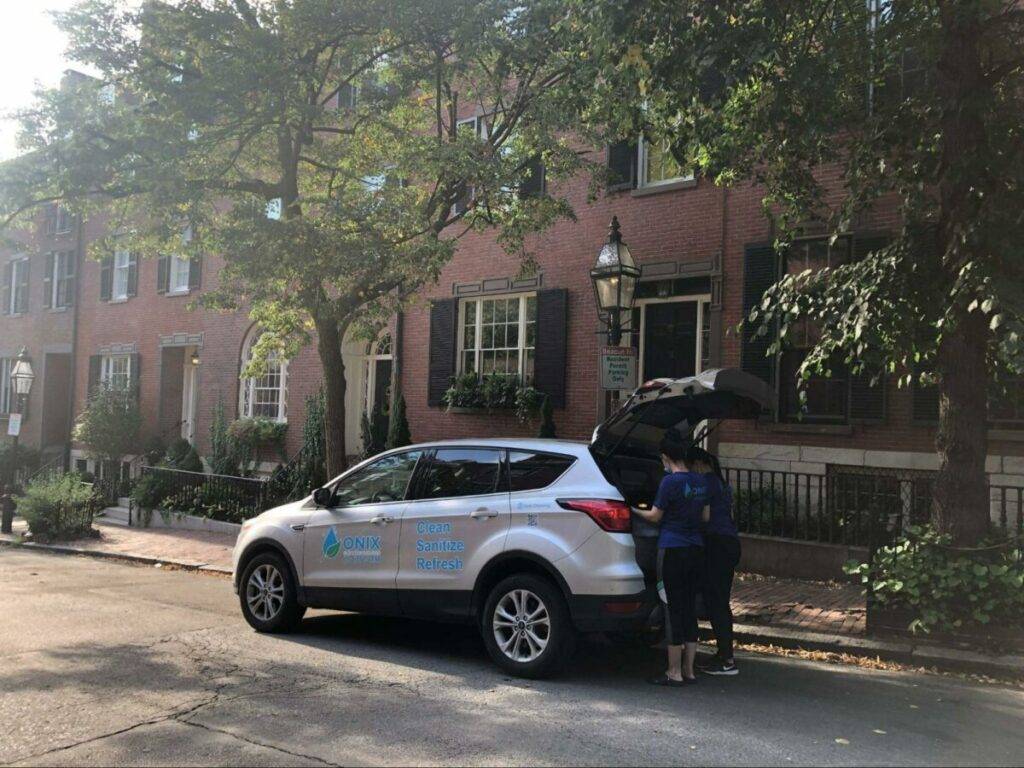 Get a Deep Clean from a professional house cleaning services
A professional spring cleaning is more than just tidying your home.
A professional spring cleaning is a deep clean. It's about getting into every nook and cranny and really scrubbing it.
It's about getting behind furniture, under beds, and cleaning all the areas that wouldn't be typical of a normal clean.
Professional cleaners have the tools, equipment, and expertise to complete this job thoroughly and efficiently. They know how to adapt each job to your own requirements.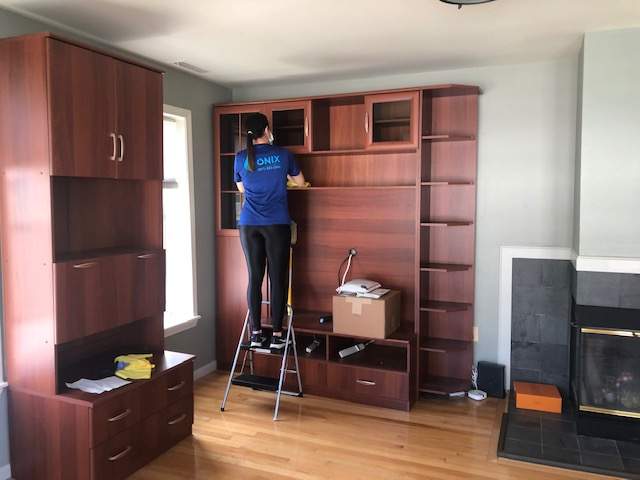 Sanitizing Services & One-Time Cleanings
One of the major benefits of getting a deep clean is that it also sanitizes your whole home.
When you leave areas uncleaned for too long, a lot of harmful substances can build up. Things like bacteria, allergens, dust mites, and more!
A deep clean gets into the oft-neglected areas and uses the right cleaning supplies to eliminate these harmful substances. Not only will your home be neat and tidy, but it will also be sanitized, which makes it a healthier space for you and your family.
Busy Time Frame of Year
Let's face it, spring is a busy time of year! There are a lot of tasks to catch up on, not just cleaning. You might simply not have time to do it all.
From tending to your garden to tuning up your car, to organizing your garage, and much more. If you find that you're spreading yourself thin come springtime, then it might be time to take one job off your plate.
You Can Go Outside! Let Our House Cleaners Take Care Of Your Entire House
There's one other thing about spring that's so great – the outdoors! Spring is when the weather turns, the days get longer, and outdoor activities are plentiful.
You don't want to spend this time cooped up cleaning, as there are only so many spring weekends to go around.
Hiring a professional allows you to recapture the spring. You can spend this time doing things that you actually enjoy. Hiking, biking, or just a walk in the park!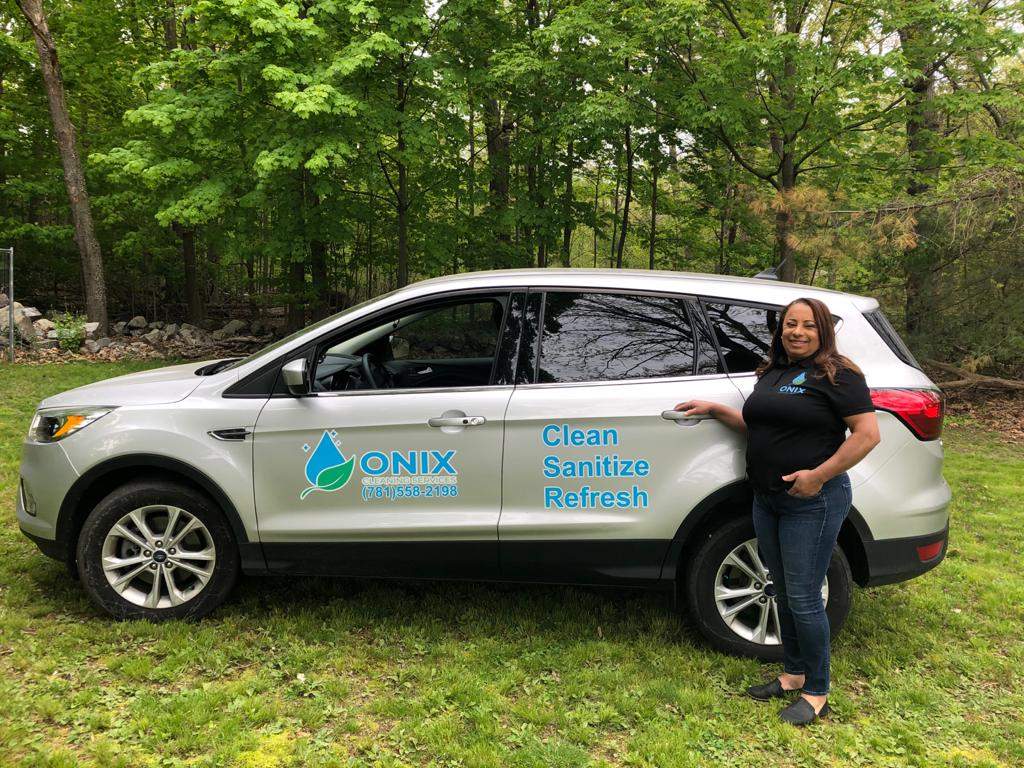 Re-Organization & Move-Out Cleaning Services
Some spring cleaning services do more than just clean, they'll help you organize as well! To many, spring cleaning is about more than just tidying, it's about getting your whole house in order.
This means eliminating clutter, getting rid of things you don't need, and organizing all your possessions in a more neat and tidy manner. Professional services can help!
They'll assist you in going through your belongings, and help you move things around to more efficiently use your indoor space.
Let the Onix cleaning team take care of your house-cleaning chores!
In Conclusion – The Benefits of Hiring a Professional Cleaner For Your Spring Cleaning
We hope that we have been able to convince you of all the benefits of having your place thoroughly cleaned by a professional cleaner.
We want you to get the service you are searching for. With Onix's professional service you get a cleaning team of:
Certified house cleaner
Excellent customer service
Background checks
All of the cleaning products & deep cleaning supplies
All of the cleaning tools & deep-cleaning equipment
Professional Cleaners & Maid Service in Boston
Wide variety of cleaning packages: From Standard cleaning, Deep cleaning, Move-in/out cleaning, and Post-construction cleaning
We service Boston, Beacon Hill, Faneuil Hall, Fenway Park, Back Bay, West End, North End, Seaport, South Boston, Jamaica Plain, Brookline, and the surrounding area
100% of customer satisfaction
Here are just some of the deep house cleaning services we offer:
House cleaning
Maid services
Regular Cleaning
Deep Cleaning
Move In Cleaning
Move Out Cleaning
Spring Cleaning
Apartment Cleaning
Interior Window Cleaning & window sills
Real Estate Cleaning
Residential Cleaning Services
Commercial Cleaning Services
So, if you think that this is a service you require, then feel free to reach out to us today!