Townhouse Cleaning Services in Boston, Ma
Townhouse Cleaning Services in Boston, Ma
A cluttered and messy apartment or townhouse can be an extremely stressful place to live. Not only will the mess and grime make you feel uncomfortable, but it can also lead to much higher levels of stress and anxiety. On the other hand, a clean and tidy space will help you feel calm and content.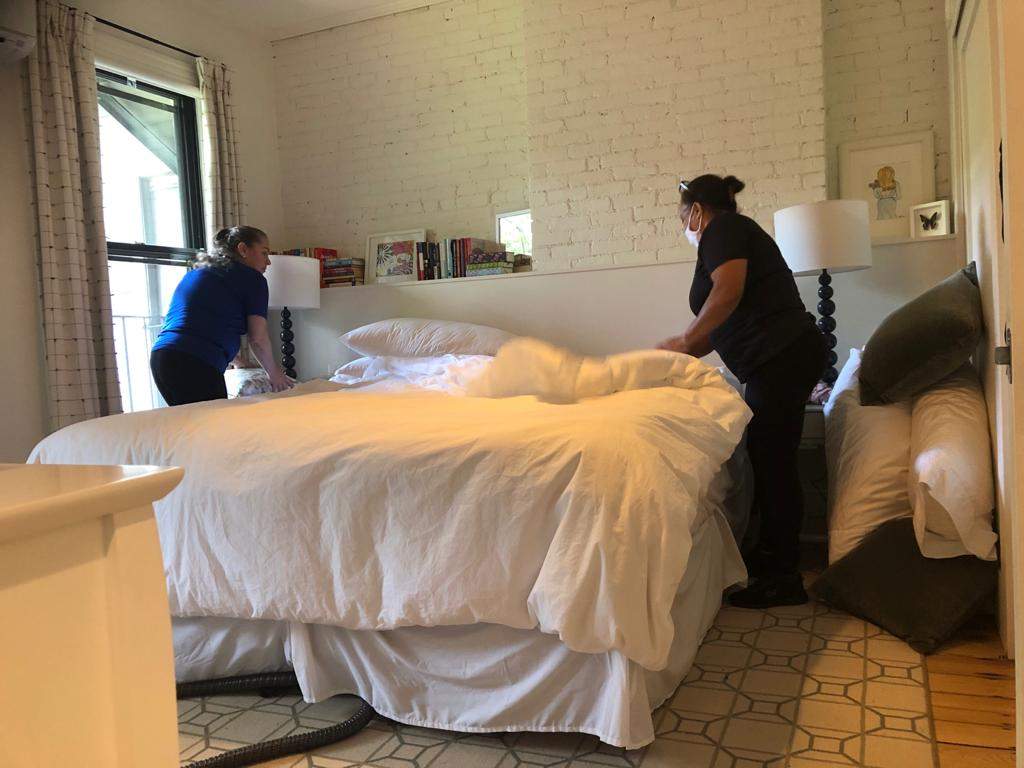 You deserve to feel proud of your home and that starts with making it a clean and orderly space. To make the entire process easier, you should consider hiring a professional house cleaning service to take care of your townhouse.
Onix professional cleaners specialize in de-cluttering and thoroughly cleaning all types of homes. We are an apartment and house cleaning company that services downtown Boston and the greater Boston area. Whether you need a routine cleaning or a deep cleaning service, let us take care of the cleaning tasks to help you get the most out of your living space!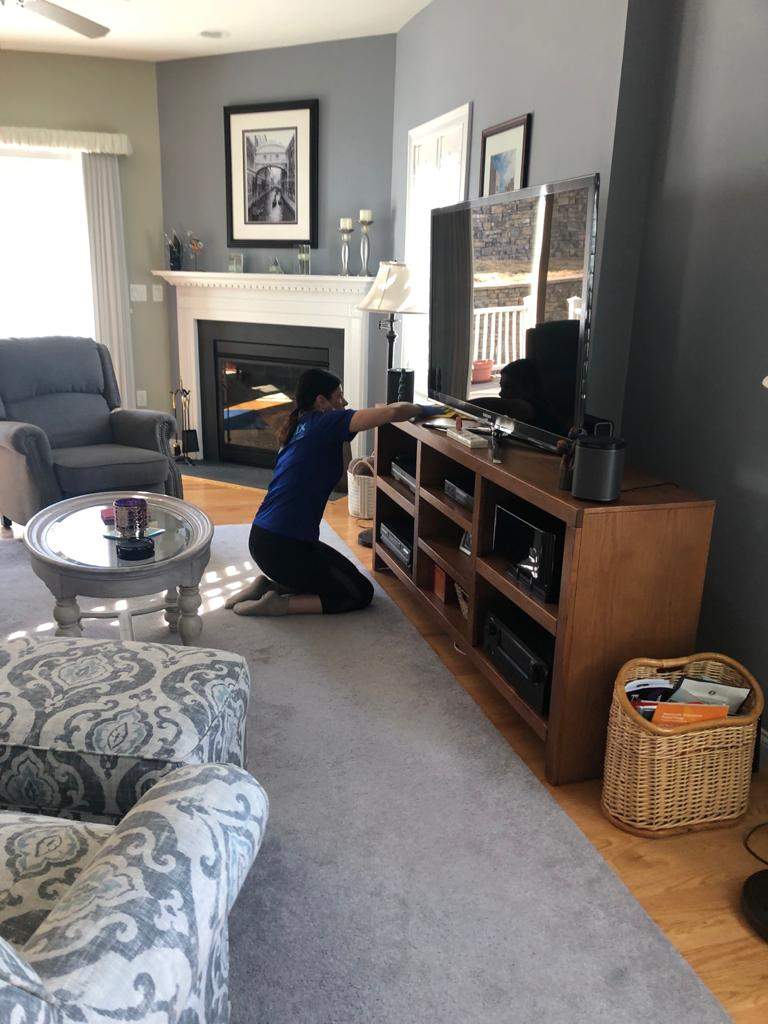 Choose Onix Cleaning Services for a Deeper Cleaning of Your Townhouse!
Whether you are a homeowner or a renter, if you allow our cleaning team to take care of the job of home cleaning, you will see immediate benefits. Coming home to a clean environment is one of the best ways you can learn to love your townhouse.
Many people that live in townhouses are working professionals that do not have enough time or energy to keep their homes spotless. This is where a professional cleaner can come to the rescue.
Professional Apartment Cleaning Services from Boston #1 Maid Service
Onix Cleaning is a locally owned and operated home cleaning service that always adheres to the highest standards of customer service.
Our house cleaners approach every residential cleaning job with professionalism and a dedication to quality that few other cleaning services are capable of.
We always make sure every cleaning task is completed to our own high standards and promise we will focus on even the smallest details.
Hiring our one-time, deep cleaning, or recurring cleaning services is a great way to free up more of your valuable time, so you can focus on what is important to you.
We promise you will enjoy all of the perks that go with coming home to a tidy, clean, and fresh-smelling home. A clean living room, bathroom, and kitchen improve indoor air quality, health, and mood at home. Begin enjoying every time you walk through the front door of your townhouse.
While it may sound somewhat odd, our cleaning crew really loves what we do! It brings us so much pride to breathe new life into homes and help people feel proud of where they live.
Whether you are looking for a deep house cleaning, a move-out cleaning, or regular cleaning, Onix cleaning offers a wide variety of residential cleaning services and cleaning plans.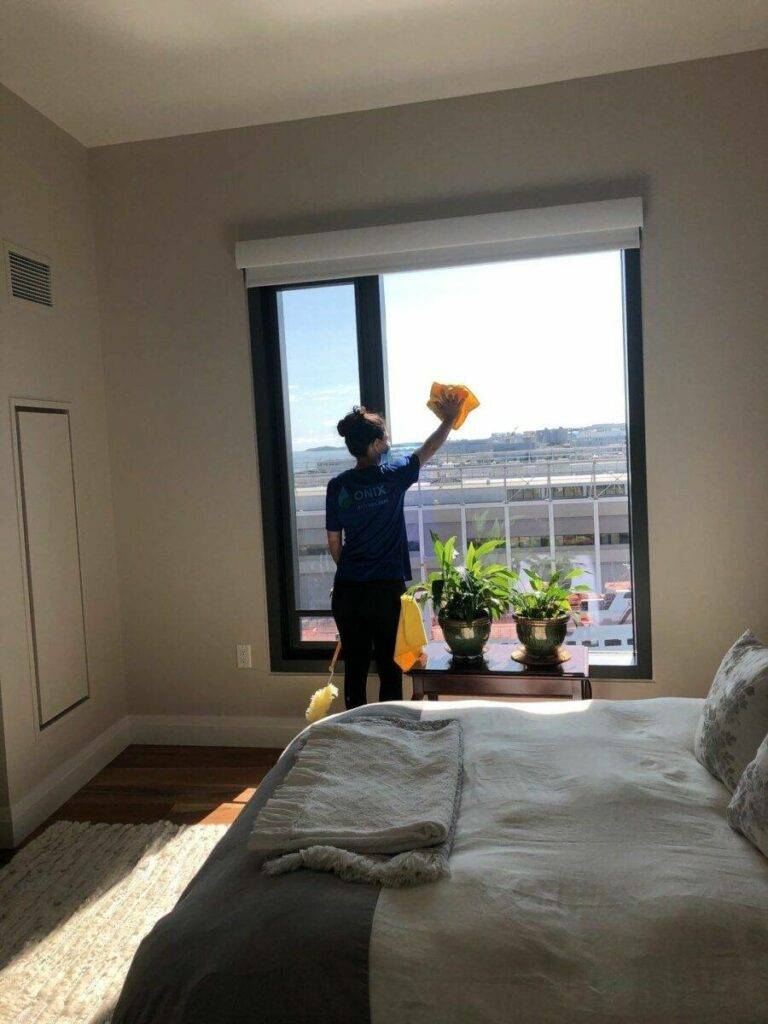 Sit Back and Enjoy the Countless Benefits of a Cleaner Townhouse!
You will be amazed at the number of benefits a clean and hygienic home will bring to your life.
While clean and hygienic homes are obviously nicer to look at, they also offer their occupants some fairly serious physical, mental, and emotional benefits:
Improved Air Quality – Regularly having your townhouse dusted and cleaned will improve the air quality within. If your surfaces are covered in dust and debris, there is a good chance you are breathing all of those unhealthy particles in every moment you are in your home. Our professional cleaners will remove all of the dust and debris from even the most hard-to-reach spaces, which will make sure the air you breathe is safe and fresh!
Clean Spaces Help With Reducing Stress – Countless psychological studies have found compelling links between clutter and stress levels. You don't need a scientific study to tell you that living in a messy, disorganized space can make you feel anxious and uncomfortable. Dirty and cluttered spaces make us feel uneasy, which elevates our stress levels. Walking into your townhouse to the sight of unfinished cleaning chores is a sure way to increase your stress levels. On the other hand, walking through the door into a clean home signifies your day is complete, which will help you feel relaxed. Just think how calm you would feel walking in from a busy day at work to an immaculate home!
Get Better Sleep – Going to bed in a clean and hygienic home will increase your chances of falling asleep quickly and enjoying a full night's rest. Unfinished cleaning chores can keep us awake, while clean homes make us feel relaxed and ready for sleep. There are also plenty of benefits to waking up in a spotless home. Walking from your clean bedroom into a spotless washroom is one of the easiest ways to get your day off on the right footing. Who doesn't want to enjoy their morning coffee in a neat and tidy kitchen?
Keep Your Home Sanitary and Safe – Over the last year, our society has had to come to terms with the importance of sanitation. It is no secret that clean spaces are less likely to cause sickness. While you may think a quick spray with a commercial sanitizer is enough to clean the surfaces in your home, proper sanitization is actually much more complex. The dirt and grime that rests on surfaces can form a barrier between the surface and the sanitizer, which prevents it from working correctly. Our professional cleaners make sure they deep clean your entire home so that it is a safe and healthy space for you to live. A properly cleaned space reduces the spread of germs and provides you and your family with a safe environment to call home.
If you need help deciding which cleaning plan is right for your townhouse, just give us a call! We would love to discuss your unique cleaning needs. Please call us at 781-558-2198 or fill out the form below and we will be sure to get in touch.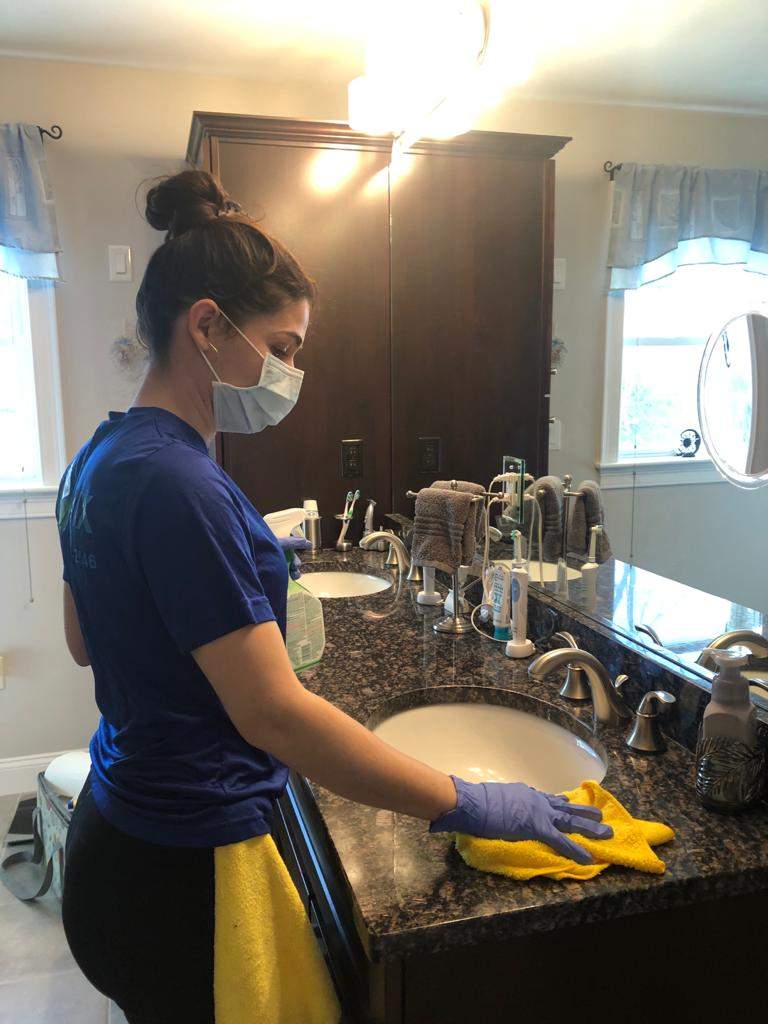 In conclusion – Why you should hire Onix cleaning to clean your townhouse
We hope that we have been able to convince you of all the benefits of having your place thoroughly cleaned by a professional cleaner.
We want you to get the service you are searching for. With Onix's professional cleaning service, you get a cleaning team of:
Certified house cleaner
Excellent customer service
100s of happy customers
Background checks
Fair hourly rates, with No hidden costs or additional cost
All of the deep cleaning products & deep cleaning supplies
All of the deep-cleaning tools & deep-cleaning equipment
Professional Cleaners & Maid Service in Boston
Wide variety of cleaning packages: From Standard cleaning, Deep cleaning, Move-in/out cleaning, and Post-construction cleaning
We service Boston, Beacon Hill, Faneuil Hall, Fenway Park, Back Bay, West End, North End, Seaport, South Boston, Jamaica Plain, Brookline, and the surrounding area
100% of customer satisfaction and just a great experience during the entire process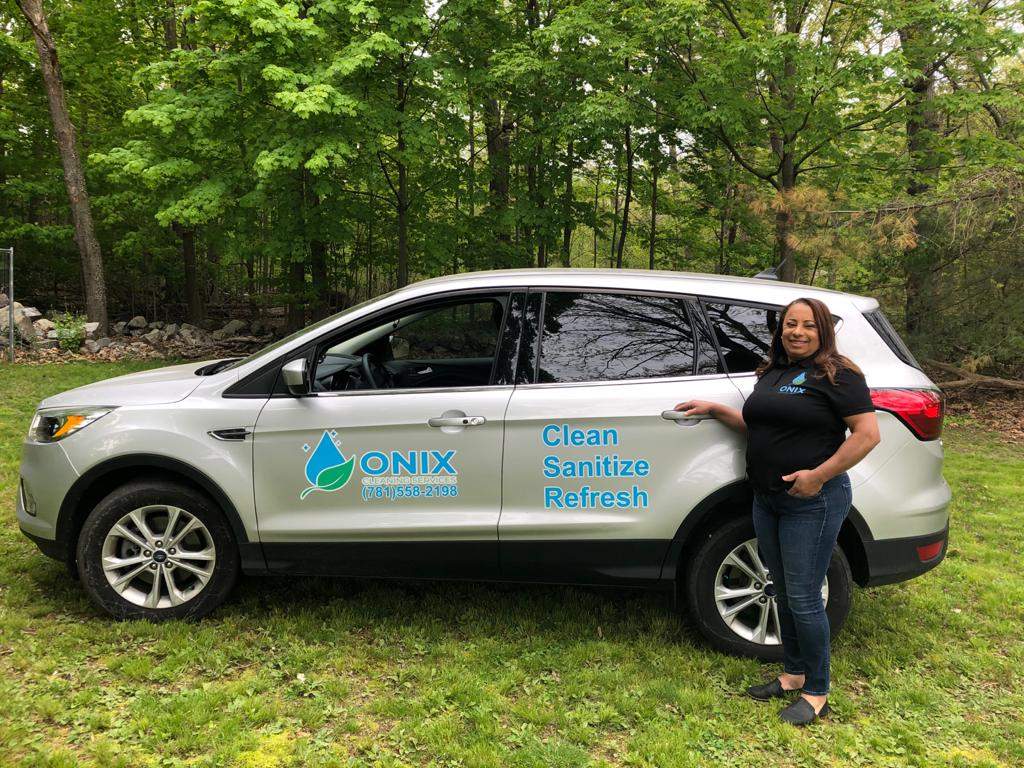 Here are just some of the house cleaning services we offer:
House cleaning
Maid services
Regular Cleaning
Deep Cleaning
Move In Cleaning
Move Out Cleaning
Green Cleaning
Spring Cleaning
Apartment Cleaning
Interior Window Cleaning & window sills
Real Estate Cleaning
Residential Cleaning Services
Commercial Cleaning Services
So, if you think that this is a service you require, then feel free to reach out to us today!