What are the Benefits of Hiring a Commercial Cleaning Service?
The benefits of keeping your office clean speak for themselves. However, you might wonder if it is worth the added cost to hire professionals, or if you could get away with having your employees clean up after themselves.
Award-Winning
Cleaning Company
Our customers can relax knowing our over 100 five-star reviews on Google, Thumbtack, Facebook, and AngiesList show our ability to clean with professionalism and skill.
Less Stress
Worrying about cleaning your house is the last thing you want to worry about when dealing with a job and maybe even kids. Gift yourself more free time and less stress.
Hassle-Free Cleaning
Thanks to modern technology, we can make the appointment setup process hassle-free and easy. Simply select your cleaning service, date & time, then confirm.
Safe & Trustworthy
Everything from your home and payment information is secure thanks to our 256-bit SSL encryption and thorough background check process for new employees.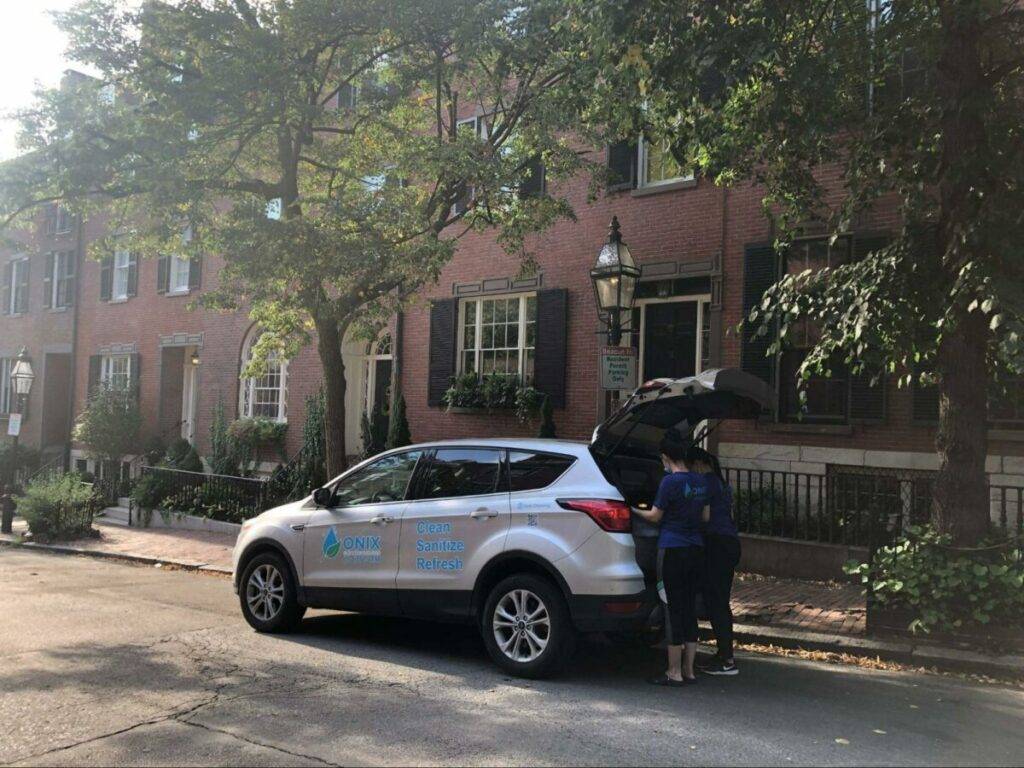 Commercial Cleaning Services in Boston, Ma
While hiring professional cleaners comes at a cost, there are some serious benefits to outsourcing your office cleaning needs to Onix:
Expertise
Before you choose to offload cleaning duties on a receptionist, hire an in-house maid, or pick up those tasks yourself, you should consider the benefits of going with a professional service.

Our Cleaning Process
We've built a simple three-step process that allows you to book our services and enjoy a clean home ASAP.
Book online
Select the date and time you'd like your cleaning service. Cleaning can take anywhere from one hour to a few hours.
We clean
We'll arrive with supplies & equipment. We'll ask any questions we need to get started cleaning precisely how you need.
You relax
Now it's time for you to sit back and enjoy your sparkling-clean home. Know that cleaning is no longer your concern.
Professional Cleaning Teams
Unlike other cleaners, our professional cleaning teams will not stop at a basic surface cleaning, which often means little more than a casual dusting and vacuuming. Instead, they will ensure that every surface has been thoroughly cleaned and sanitized to the highest standards.
What Makes Onix Different
We're more than just a house cleaner, meaning we pride ourselves in going above what our local competition can do.
Professional Cleaners
Our professional cleaners will reach the areas you're tired of looking at AND areas you probably forgot existed.
Save Valuable Time
If you want to simplify your life quickly, hire Onix Cleaning. You shouldn't spend hours cleaning; you should be doing what you want.
Open Communication
Our team is here for you when you need us. You can contact us by phone, text, email, or via our website.
If you want to make sure that your office has been deeply cleaned, rather than just glossed over, you will want to rely on the expertise and experience our enthusiastic professional cleaning teams can provide.
Reliability
Most in-house office cleaning routines use a rotating calendar to delegate chores. While this encourages each employee to pitch in and help keep the office clean, it often results in a lack of consistency. Some employees might not do as good of a job as others; while some may feel cleaning is not part of their job description and refuse to do it.
You would also have to account for absentees. Then, of course, there is the potential for conflict when certain employees feel they are always picking up after those that create more of a mess.
Forcing employees to clean up after each other will almost certainly result in resentment. This resentment could lead to a lack of workplace cohesion that could end up hurting the business's overall productivity.
Rather than create an opportunity for disagreements, you can easily hire Onix Cleaning Services to make sure the job is done without issues in a reliable and consistent way.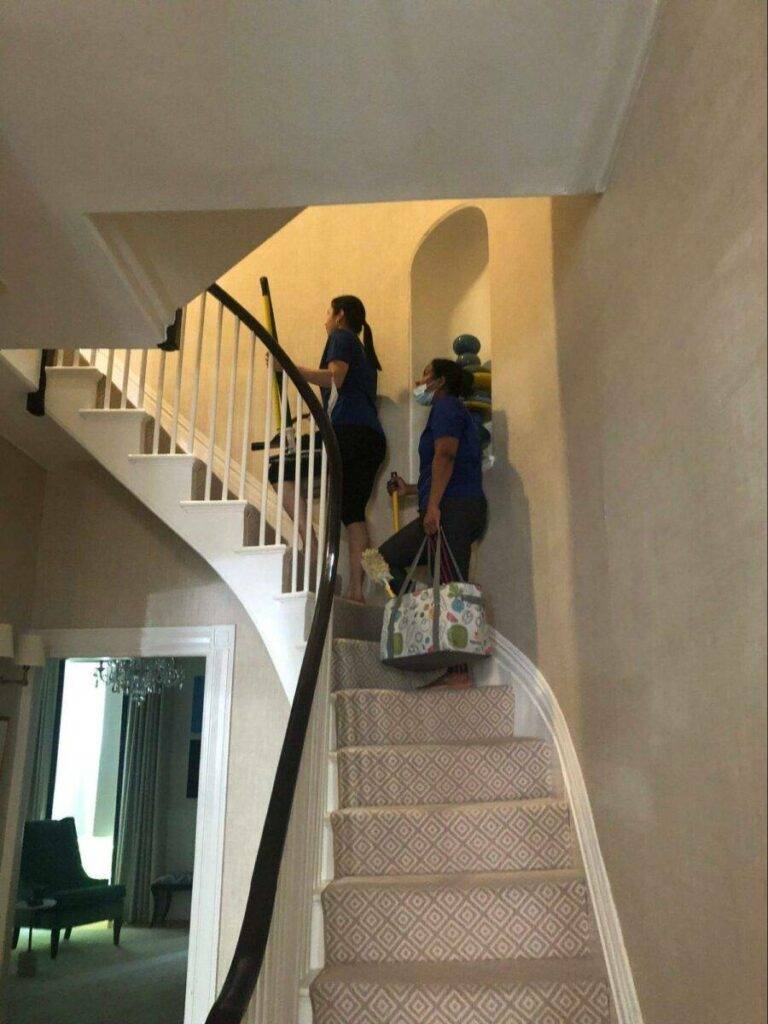 Simplicity
Hiring a trusted professional, like Onix, will give you the peace of mind of knowing the job will be done properly every single time.
No matter what sort of work is completed in your commercial space, delegating cleaning tasks to Onix Cleaning Services will allow you to focus on your own work.
You will no longer have to worry about unnecessary distractions or face concerns that cleaning duties will not be completed to the highest standards. If you want to manage a successful workplace, paying for the peace of mind that comes with hiring professionals is always a wise move.
The exceptional quality of our customer service is one of our most valued attributes. We always want to make it easy for you to get exactly what you need. Any questions or concerns that come up will be addressed immediately.
Affordability
Onix Cleaning Services always offers transparent pricing and competitive rates. We will charge you cleaning rates that reflect the actual size of your commercial space. Where other cleaning services have generic pricing structures, we will price the job appropriately. Do not worry that your small office will be charged the same rates as a massive office complex. We only charge you for the services you need!
While other commercial cleaning services will often disguise their real prices behind confusing surcharges and hidden fees, Onix is completely upfront about pricing. We do not operate on contracts, so you can cancel whenever you would like to.
However, if you do need routine cleaning services, which we recommend for most commercial spaces, we offer discounted rates for recurring cleanings.
We want to form a mutually beneficial partnership with you, so we will always be sure to reward repeat clients.
Here are just some of the commercial cleaning solutions we offer:
Routine Cleaning
Nightly Cleaning
Regular Cleaning
Deep Cleaning
Move In/Out
Post-Construction Cleaning
Window Cleaning
Floor Cleaning
Janitorial cleaning
Commercial Maintenance Services
Why you should choose a commercial cleaning company
We have the professional deep-cleaning equipment
We bring a wide range of deep cleaning products & cleaning supplies
Affordable rates & reliable cleaning services
We offer a wide variety of cleaning packages: Standard cleaning, deep house cleaning, move-in/out cleaning
Professional Cleaners & Maid Service in Boston
We service Boston, Beacon Hill, Faneuil Hall, Fenway Park, Back Bay, West End, North End, Seaport, South Boston, Jamaica Plain, Brookline, and the surrounding area